Standout Treehouse Design...
Out On A Limb!
Treehouse design is climbing to new heights. Innovative designers and builders around the globe are raising the bar -- and the roofs -- on these lofty structures. Among this creative clan is Seattle-based Treehouse Workshop, which has built some of the world's most inspiring tree houses!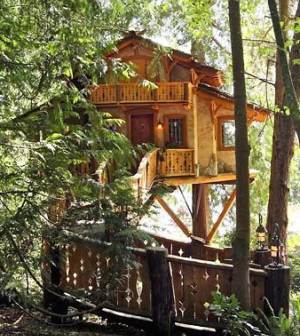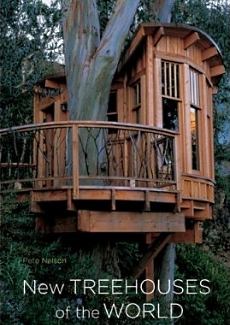 The firm's principal, Peter Nelson, has been  advocating  arboreal design for more than a decade with popular cof-
fee-table books like  his  latest  "New Treehouses of the World,"   published
in 2009 and pictured at right.
The stunning design pictured below is one of the firm's more recent projects.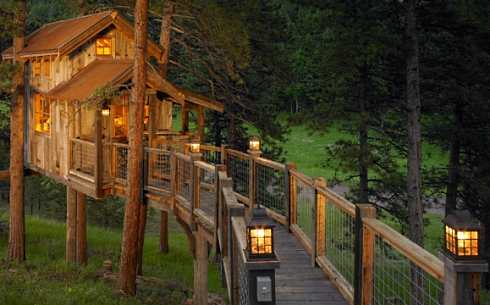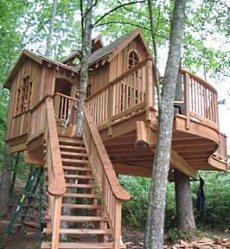 Pictured at right and below,  left,  is a quaint Victorian design with board and batten siding.
The storybook design on the right, be-
low,  incorporates  a  picturesque  as-
semblage of river rocks at its base.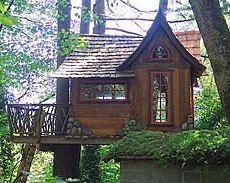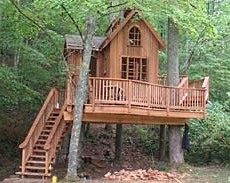 The traditional designs that follow are clad with board and batten siding (left) and wood shingles (right).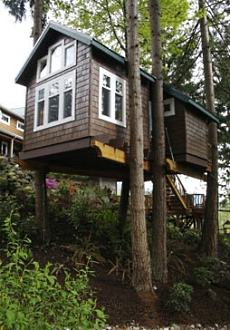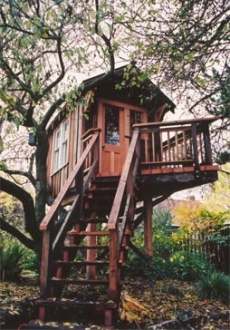 Once again, the design that follows looks as if it came from the pages of a storybook.    The  "leaning"  chimney  and  "sagging" stairway enhance the storybook appeal!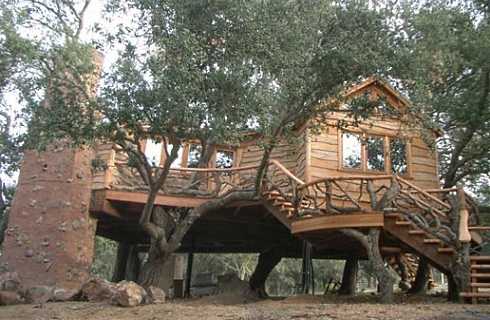 The traditional designs pictured below,  as well as the more contemporary design in the second row, right, boast spacious outdoor decks.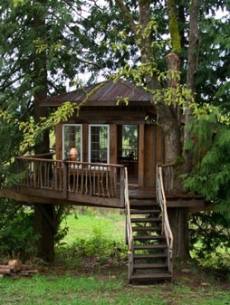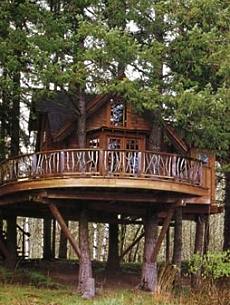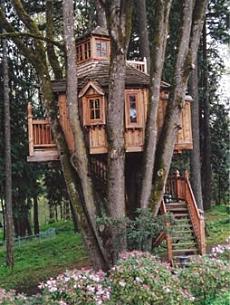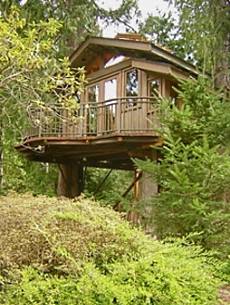 Elevating treehouse design to even greater heights are the two-story ex-
amples that follow!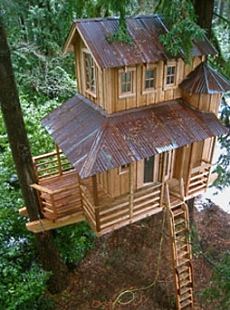 TreeHouse Workshop's charming shingled design, pictured below, sports a suspension bridge for a dramatic entrance!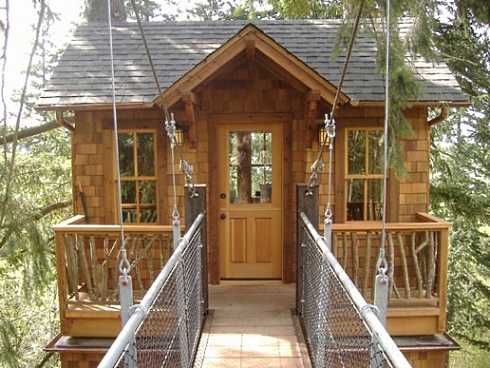 And if you are a do-it-yourselfer,  the TreeHouse Workshop also provides treehouse plans and conducts seminars and workshops to teach you how to build it yourself.
For more information  about  any
of  the  tree house designs  pic-
tured above,  please let us know
and  we'll  be happy to provide it
for you.
Also, please check back often or subscribe to our RSS feed, as we frequently  add  new  images  of tree house designs to our site.

YOU MAY ALSO LIKE:





More Treehouse Design Photos -
Not Just For Kids Anymore!


Back to All Tree House Designs
Back to Standout Cabin Designs Home Page
Didn't find what you were looking for?
Use this search feature to find it.
LIKE THIS PAGE?