A Frame Cabin Designs...

Classic to Contemporary!
A Frame cabin designs continue to enjoy widespread appeal as an attractive -- and relatively inexpensive -- option for building a weekend getaway.  Though based on a simple geometric shape (i.e., the triangle), they are quite versatile and offer a great deal of design flexibility. 

Creative variations in both styling and use of materials have produced some outstanding examples of this building type!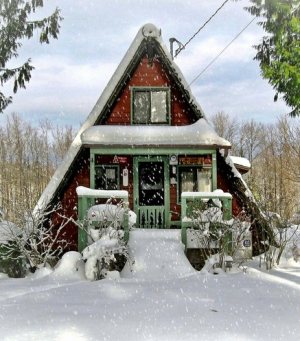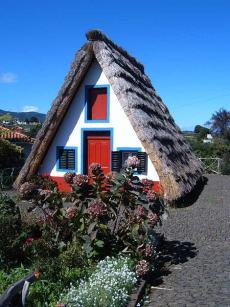 Popular in other parts of the world, as well, the thatched roof design pictured at right is found on Portugal's Madeira Island. 
The striking buildings pictured below are from the mountain village of Shirakawa-go in Japan.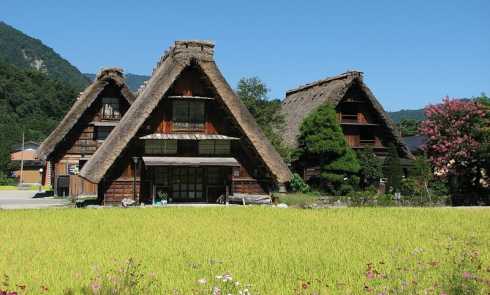 A Frame Cabin Designs
History
Originally, A Frames looked exactly as the name suggests . . . . . a facade in the shape of an "A," with the legs of the "A" extending outward from the peak of the roof down to the foundation.  The three examples that follow capture the spirit of earlier A Frame designs.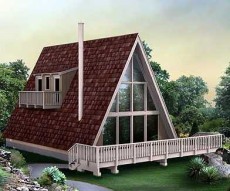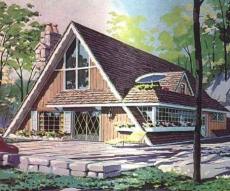 However, as time went on, designers and architects found new ways to interpret A Frame cabin designs and began to modify them.  For example, as a way to increase available interior head room, they increased, i.e., widened, the angle at the peak of the roof and "cut" the legs off the "A" at the first story level -- instead of extending them to the foundation. 

The two designs that follow are good examples of this.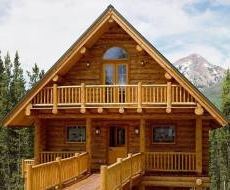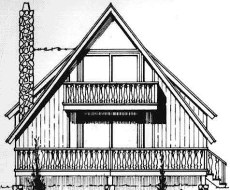 Present-Day Interpretations
Another reinterpretation of A Frame design involves stepping the legs of the "A" backward from the second level to the first level of the cabin, giving the structure more visual interest.  The two designs that follow reflect this architectural arrangement.
In addition, the design pictured below right cants, i.e., angles, the building facade backward on each side, enhancing the outdoor view from within.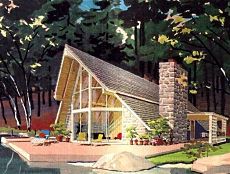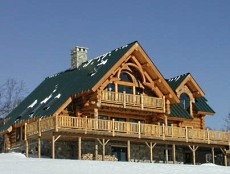 Once  again, the facades of the log cabin designs that follow cant backward on either side to enhance the views from the interior.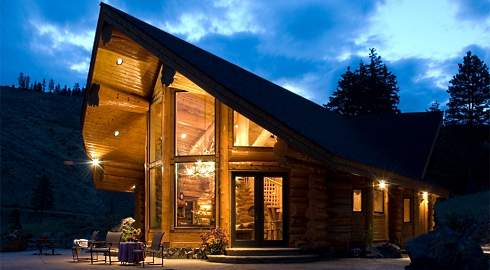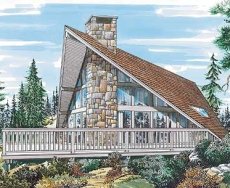 And finally, taking it a step further, the modified A Frame cabins pictured at right and below not only cant the facade backward on either side of the mid point.  The roof lines, i.e. legs of the "A," are also cropped at a backward angle, giving these stunning designs more of a contemporary look and feel.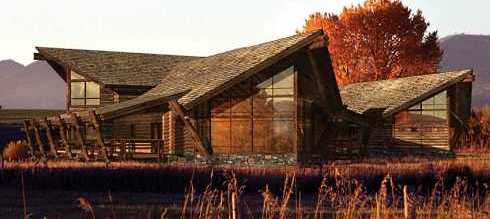 Please check back often or subscribe to our RSS feed, as we frequently add new images of A Frame designs to our site.
YOU MAY ALSO LIKE:

MORE A Frame Cabin Designs -
"A" is for Adventurous!