Log Cabin Plans...
Escape to a Gentler Time!
Log cabin plans are as popular today as ever!  For many of us, they represent an escape from the hectic pace of modern day life . . . . . and a return -- at least momentarily -- to the idealized reality of an earlier, gentler time.   Available in an astounding array of sizes and styles, today's log cabin plans are designed to appeal to a wide variety of tastes and budgets!
Handcrafted North Carolina Guest Cabin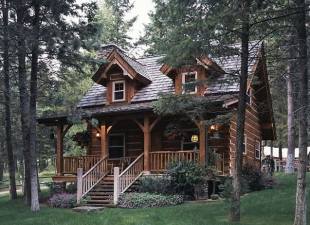 From a small and cozy weekend getaway . . .


See More of the Cozy Log Cabin at Right!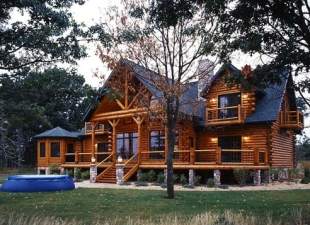 to a roomy log home designed for year round living . . .

to a sprawling mountain lodge (below) . . . . .
there is a stock or custom plan to meet the needs of just about any lifestyle!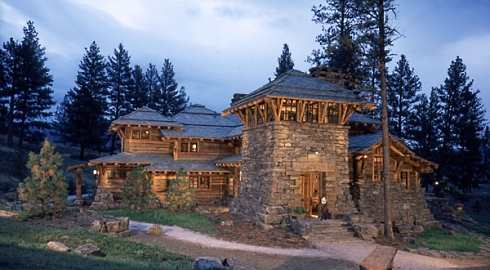 See More of the Monumental Lodge Pictured Above!
Included in these stock and custom plans are appealing designs for the interior.  The warmth of a log cabin interior is undeniable, and, in conjunction with the warm glow of flames from a rustic stone hearth  . . . . . . . simply irresistible!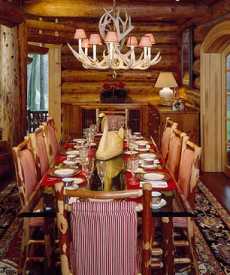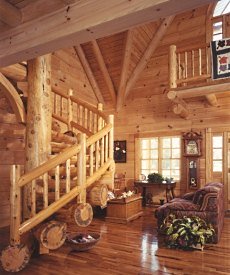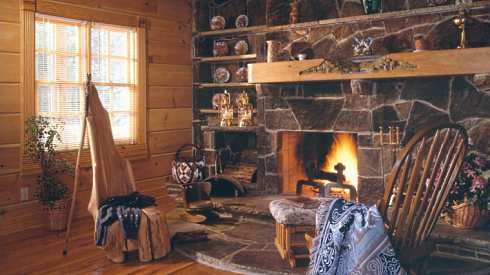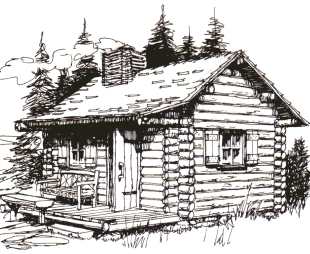 Log Cabin Plans
Given the foregoing, it's little wonder that construction of log cabins has never died out or gone out of favor -- despite the centuries' long existence of this particular building type.  Part of their long term appeal is due to the ease with which they can be adapted to virtually any size and style while continuing to maintain their architectural integrity.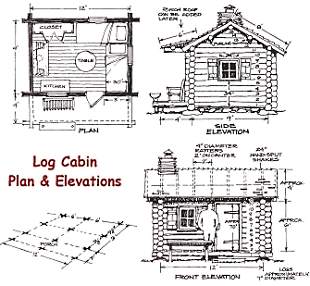 Ranging from just over one hundred square feet, as shown in the tiny cabin plan pictured at right by Stiles Designs . . . to more than four thousand square feet, as in the example below . . . . . the seemingly limitless array of log cabin and log home floor plans currently available is a strong testament to the popularity of these immensely charming and timeless structures.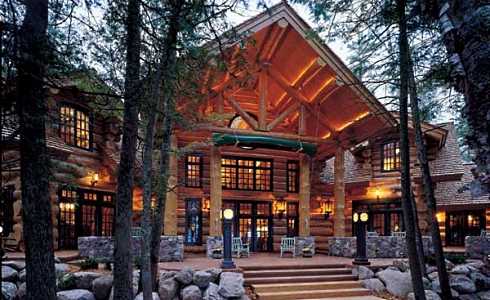 "Great Lakes Lodge" by Maple Island Log Homes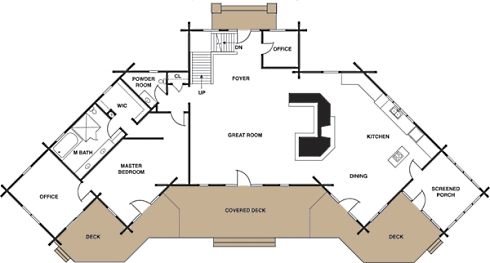 Level 1 Floor Plan -- "Great Lakes Lodge"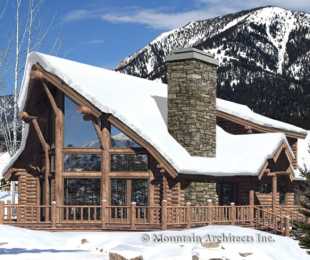 From the standpoint of style, log cabin plans come in a vast range of different looks.  In addition to the more traditional log home style, as reflected in most of the designs pictured above, other styles are readily available.
A-frame cabin plans, such as the example pictured at right, with floor plan directly below, continue to be very popular and are especially suited for those seeking a more contemporary look.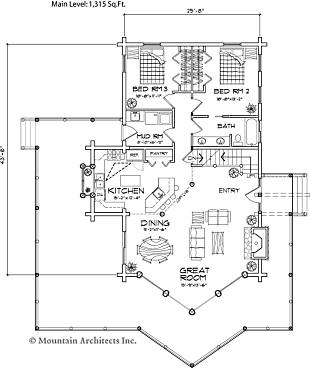 Available in nearly every variation imaginable, you are bound to find exactly what you're looking for in today's virtually limitless selection.
Much more unusual in log cabin designs are those in Old World European styles, such as that reflected in the rendering and Level 1 floor plan that follow.  At just 1,162 square feet, this delightful 1-1/2 story design has two bedrooms and an open loft with a vaulted ceiling.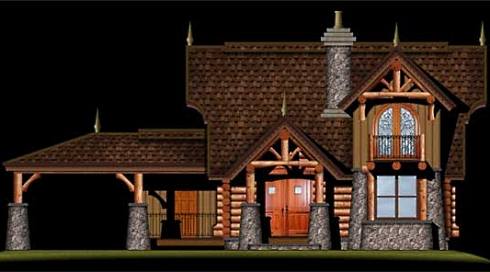 "Rosebriar Cottage" from Log Castles by Bet'r Bilt

Level 1 Floor Plan -- "Rosebriar Cottage"
Regardless of the size or architectural style of your log cabin, its inherent charm and ambiance are unique and unlike any other building type.  With a rich historical legacy that spans several centuries, a log cabin or home has a timeless appeal that speaks to just about everybody!

Please check back often or subscribe to our RSS feed, as we frequently add new log cabin designs and plans to our site.