Cabin Design Ideas & Plans...
Distinctive Log Cabins!
The cabin design ideas and plans featured here embody a distinctive collection of log cabins across the United States.  From the wilds of Montana to the countryside of Georgia . . . the north woods of Minnesota to the arid landscape of New Mexico . . . the cabin designs are bound to stir your imagination and get your creative juices flowing!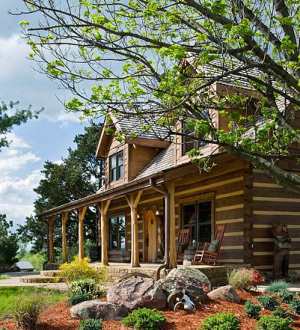 Above Cabin from Appalachian Log Homes
The charming log cabin that follows is located in Kalispell, Montana.  It features a cross-gable design with a hip roof over the front porch.  Salvaged old-growth fir and larch were used in this lovely 1,800 square foot structure, erected by Bigfork Builders of Montana.
Photo Credit: Heidi Long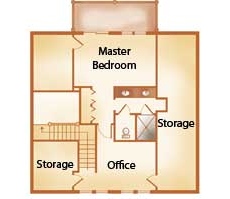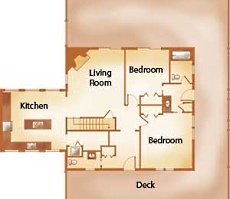 Main Level                                                                                                                 Upper Level

The cabin design ideas and plans that follow take us to the north woods of Minnesota.  This three level, 2,080 square foot cabin, built by Rudy Saile, features a gable roof with a partial hip roof over the entrance area.  Note how the roof peaks above the front door for added architectural interest.
Photo Credit: John P. Hamel

Lower Level                                                                                                                                       Upper Level         

                                                                                                                                                                Loft Level

More Cabin Design Ideas with Floor Plans
The striking design that follows features a large stone chimney, a wall of soaring multi-pane windows to light up the interior, and a spacious wraparound deck to bring the outdoors in.  At 1,722 square feet on two levels, it is located in Macon, Georgia.  Southland Log Homes provided the eastern white pine logs used in the construction of this lovely log cabin.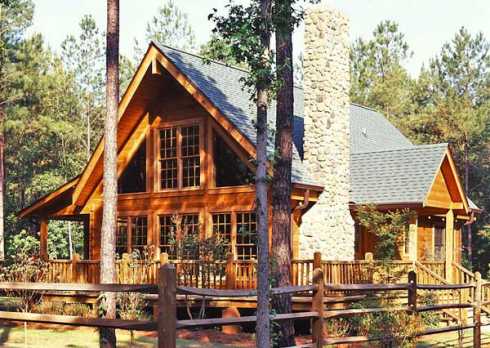 Photo Credit: James Ray Spahn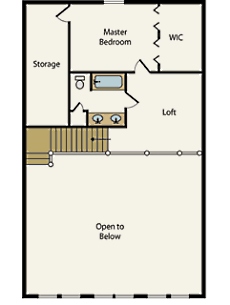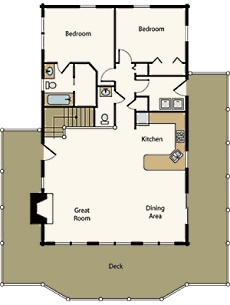 Main Level                                                                                                                          Upper Level

The distinctive hand-hewn log cabin design pictured below features a full length front porch and two large gabled dormers on the upper level that echo the detailing of the gable over the entrance.  Located in Ruidoso, New Mexico, the western red cedar logs for this two level, 2,000 square foot cabin were provided by West Coast Log Homes.
Photo Credit: Heidi Long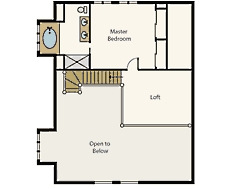 Main Level                                                                                                                   Upper Level

Please check back often or subscribe to our RSS feed, as we frequently add new cabin designs and plans to our site.

YOU MAY ALSO LIKE:

MORE Cabin Design Ideas -
Gateway to Freedom!
Small Log Cabin Plans -
BIG THINGS in small packages!
Compact Cabin Floor Plans -
Efficient & Engaging!
Didn't find what you were looking for?
Use this search feature to find it.