Log Cabin Mobile Homes...
Log Cabins To Go!
The log cabin mobile homes featured here are extremely charming and -- quite literally -- on the move . . . . . at least until their owners can find a suitable place for them to settle down and make themselves "at home."
The widespread appeal of the log cabin has taken it on the road.  Called by a variety of names including log cabin style mobile homes, portable log cabins -- even log RVs -- many can be "hitched up" in little more than a moment's notice and driven off in search of new territory!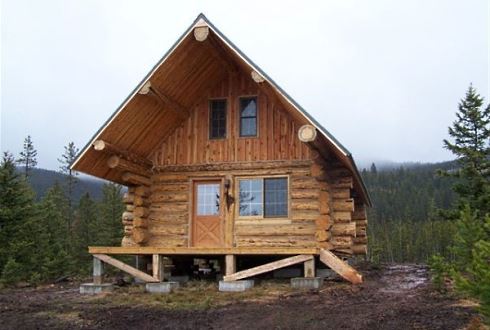 Design above by Montana Mobile Cabins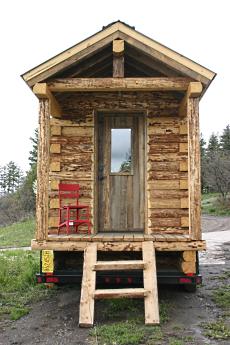 The small log mobile home or cabin pictured at left and below is from Jalopy Cabins, based in Southwestern Colorado, USA.  Called the "Santa Fe Cabin," it is built on a trailer and can easily be moved.  And, as with all tiny handcrafted structures from Jalopy Cabins, it is built with a minimum of 90 percent reclaimed materials. 
Now that truly IS Going Green!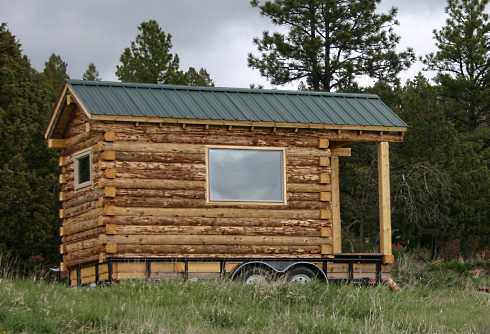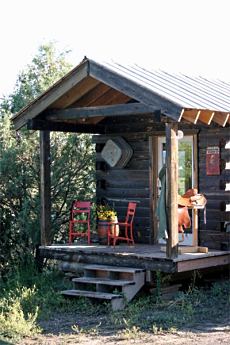 Pictured at right and below is "D-Log Cabin," another design from Jalopy Cabins.  At only 140 square feet in size, it still manages to hold a wood stove, queen size bed, chest of drawers, counter top with cabinets and drawers, a small cook stove and a refrigerator! 
Though currently wired for electricity but not yet plumbed, it is ideal for use as an office, studio or guest cabin.  However, it could easily be turned into a full time residence by adding an upper level sleeping loft and installing a small bathroom with a toilet and shower on the main level.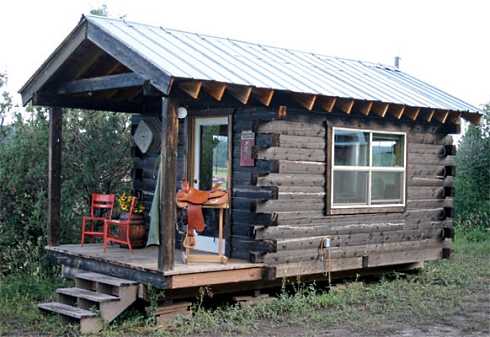 See Interior & Exterior Photos of Another
Charming Cabin from Jalopy Cabins!

MORE Log Cabin Mobile Homes
The small log cabin that follows is from Trophy Amish Cabins, based in Michigan, USA.  Designed especially for hunters, it is one of several models and sizes available from the company. 
Aptly named "Shooter Cabin," this compact 6 by 8 foot design is easily moveable.  This particular cabin also features a custom foldout cot, pictured below, right.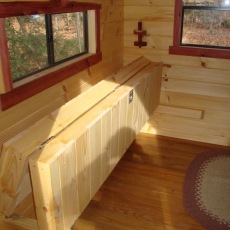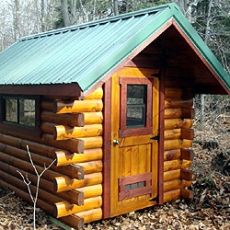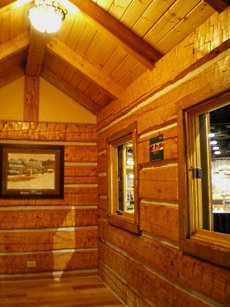 The portable cabin pictured at right and below is from Forest Classics Log Homes, located in Montrose, Colorado, USA.
It is a real, handcrafted log home mounted on a permanent trailer frame for easy portability.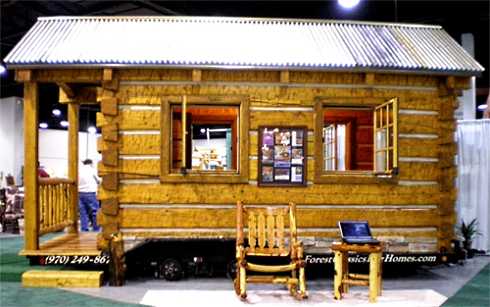 The two log cabin mobile homes that follow are by Sunrise Log Cabins and available from Wayside Lawn Structures, based in Columbiana, Ohio, USA.  Pictured directly below is the 10 by 14 foot "Camper Log Cabin" model.  Beneath that is their 10 by 14 foot "Breezewood Log Cabin."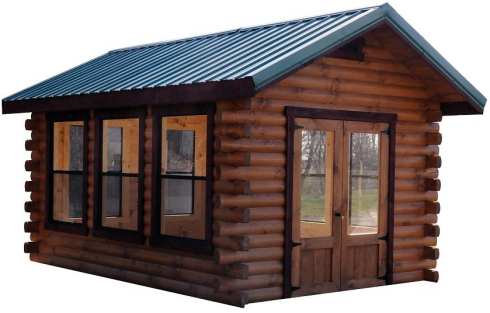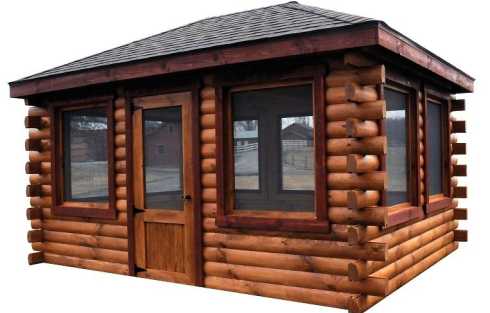 The two images that follow show the exterior and interior of a natural log RV.  Created by Natural Log Homes in New Brunswick, Canada, "The Stay Away" is built on a steel trailer and designed for year round use.  It comes with a fully equipped kitchen, sleeping quarters, and everything else you would expect to see in an upscale RV!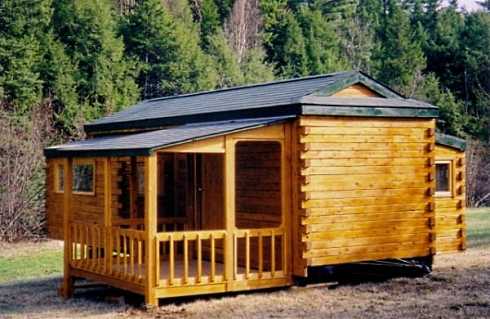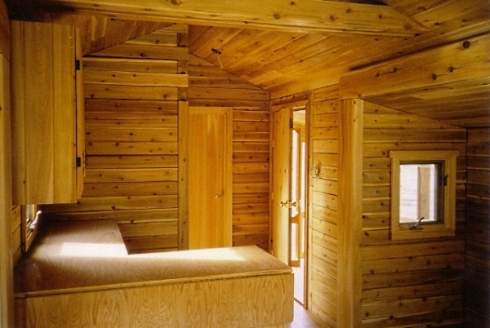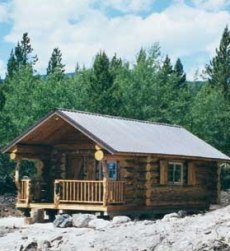 And finally, the log cabin mobile homes pictured at right and below are from one of our favorite portable cabin manufacturers, Montana Mobile Cabins, based in Whitehall, Montana, USA.  
The company builds cabins in a variety of sizes and can custom build one for you to meet your specific needs.  The images shown here depict just a few of the many different styles the company offers.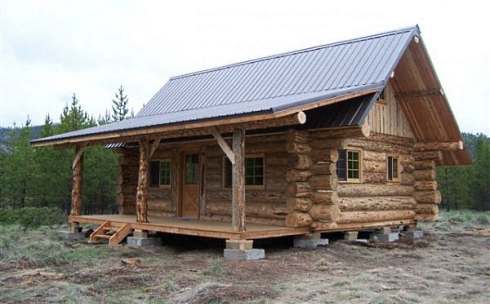 See Interior Photos of the Charming Log Cabin Pictured Above!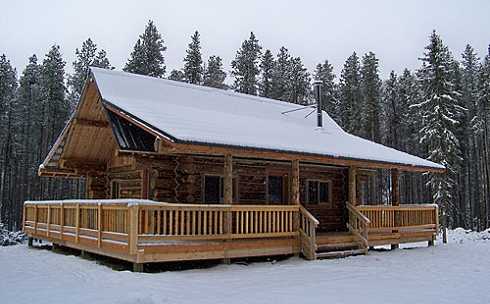 Please check back often or subscribe to our RSS feed, as we frequently add new images of log cabin mobile homes to our site.
YOU MAY ALSO LIKE:


More Log Cabin Mobile Homes -
Well-Rounded Walls On Wheels!

Standout Hunting Cabins -
Right On Target!
Didn't find what you were looking for?
Use this search feature to find it.