Standout Fishing Cabin Designs
Finding Fish . . . and Fun!
The fishing cabin designs featured here are great for weekend getaways . . . whether you're hooking fish or just hanging out.  With a variety of looks ranging from simple A-frames to hand-hewn "mini-lodges," they may inspire you to build a retreat of your own.  A little place to go to land the big one!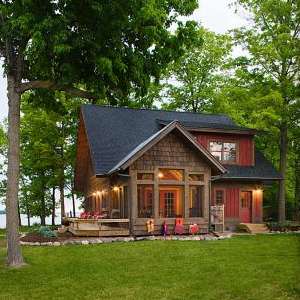 Above: Cabin on Leech Lake, Minnesota
by Land's End Development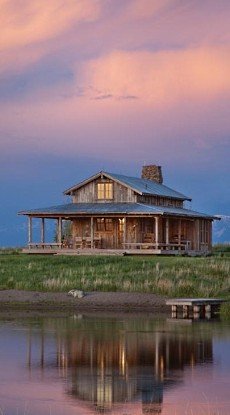 They also vary in size and degree of finish, or detailing.  For example, the design pictured at right is one and a half stories high and boasts a large wraparound porch. 
The exquisitely detailed design pictured below is crafted from hand-hewn logs and cut stone blocks.  Both of these designs come from the talented folks at Miller Architects near Bozeman, Montana.
See a Beautifully Crafted Stone Fishing Cabin from Miller Architects!
More Fishing Cabin Designs
For the more budget conscious, the single story design that follows may be the way to go.  Though smaller and simpler in design than the two cabins pictured above, it still boasts a full width front porch that wraps around one side and overlooks a lake.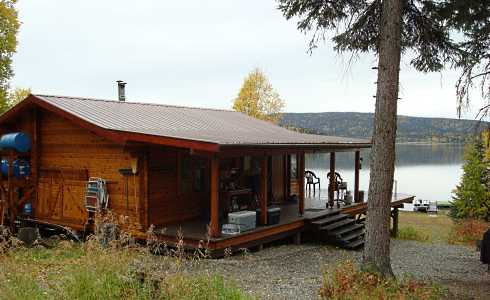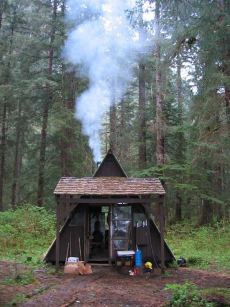 The A-Frame cabin designs pictured at right and below present yet another option for fishing cabins.  A relatively economical building type, they are an ideal alternative to more "conventional" designs in today's uncertain economy.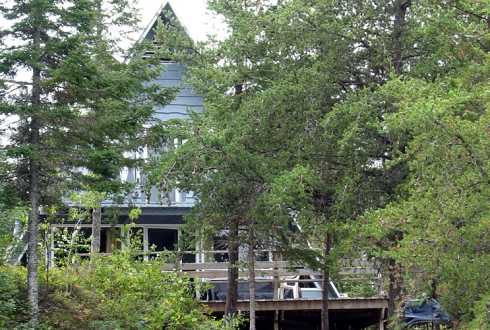 The small cabins that follow are also relatively economical to build.  Simple in design and lacking any "frills," they are also semi-portable and can be relocated if necessary.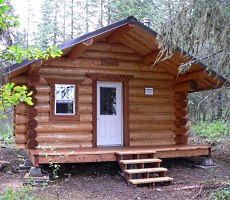 Conversely, the more elaborate design pictured below is permanently affixed to its site.  Note how the front porches with shed roofs add a great deal of visual and architectural interest to this otherwise simple design.
The small cabin designs that follow are beautifully sited in idyllic wilderness settings.  Pictured below, left, is a compact traditional design.  The log cabin design on the right, with its expanses of glass, is somewhat larger and has more of a contemporary look, as does the design pictured directly beneath it.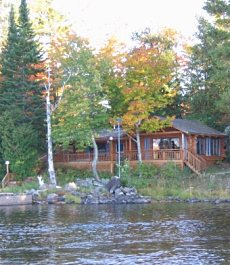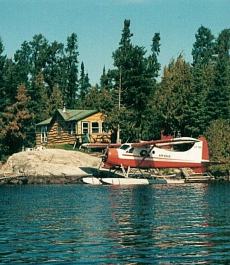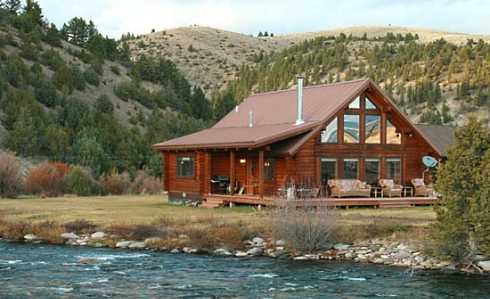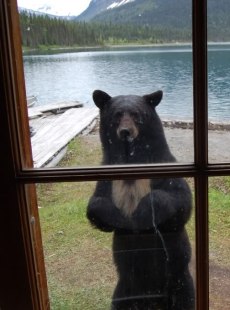 A fishing cabin in a remote wilderness setting  is  a  great way to get away from it all with family  and  friends  -- both human and otherwise.
And who knows,  you might even land that big one that got away last time!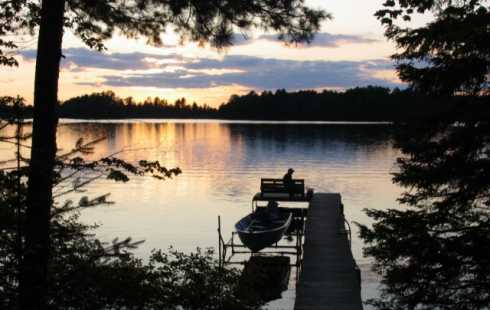 Please check back often or subscribe to our RSS feed, as we frequently add new images of fishing cabin designs to our site.
Didn't find what you were looking for?
Use this search feature to find it.