The Standout Fishing Cabin...
Netting Fish & Nostalgic Charm!
A small fishing cabin beside a sparkling mountain stream or a crystal clear lake in the woods conjures up memories of summer camp and weekend getaways with family and childhood friends!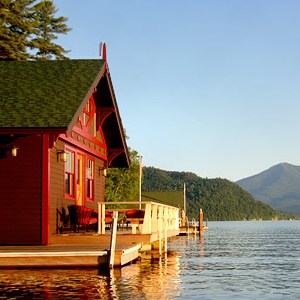 Above: Vacation Rental in the
Adirondacks of Upstate New York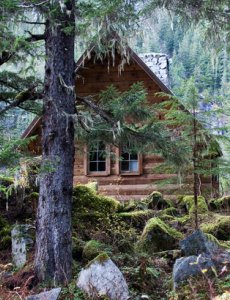 A picturesque cabin in a wilderness setting is a great way to get away from it all.  The small log cabins pictured at right and below exude irresistible charm and ambiance!
Pictured at Right: Turner Lake Cabin, Juneau, AK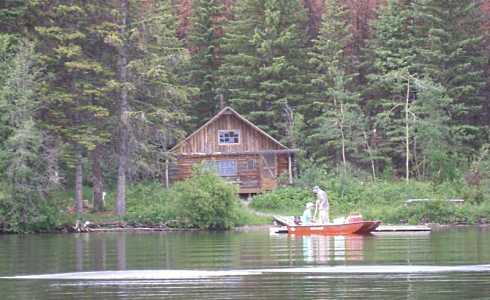 Stone & Log Fishing Cabin
Few cabins, however, possess the nostalgic charm and ambiance of the exquisite little architectural jewel that follows.  Designed by the talented folks at Miller Architects, a premier Montana-based architecture firm specializing in high-end, Western residential projects, this storybook cabin overlooks a mountain lake in the northern Rocky Mountains.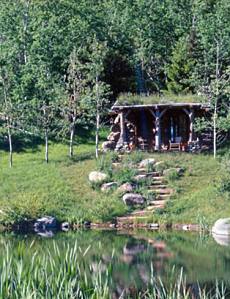 According to Candace Miller, the firm's principal, "The fishing pond at this project's home ranch is down a steep slope, some distance from the main compound.  To providing shelter from fast-moving storms, a lunch spot, or just a great place for a nap, the owners asked us to design a small fishing cabin. 

To ensure it blended in to its environment as much as possible, we chose indigenous materials -- such as boulders displaced by mining and local reclaimed timbers -- to help solidify the connection between the structure and the site.  A sod roof seeded with native grasses and resident wildflowers further connects this structure to its surroundings."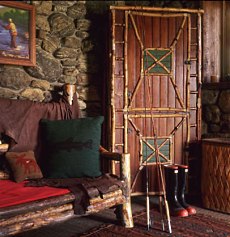 Architect Candace Miller goes on to describe how the family uses and enjoys this little slice of heaven:  "Now the little cabin is the favorite place for teaching the grandkids how to fish, or for a summer afternoon swim, or simply for reading a good book in front of the crackling fireplace."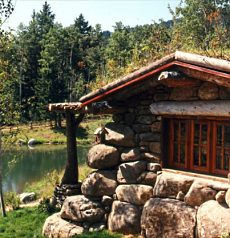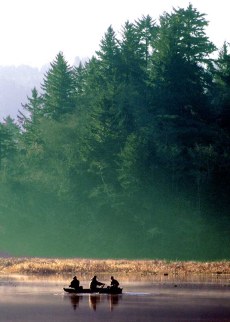 Whether perched beside a lake in an enchanting forest or on the banks of a lush mountain stream , , , , , 
a cozy cabin makes a perfect weekend retreat or vacation getaway!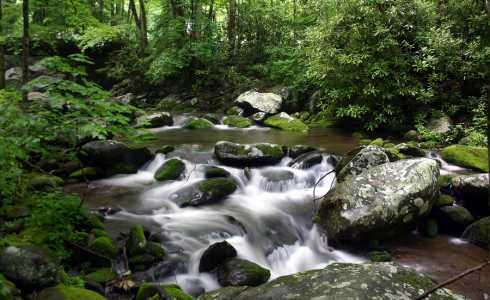 Please check back often or subscribe to our RSS feed, as we frequently add new images of small cabins to our site.
YOU MAY ALSO LIKE:
Tiny Fishing Cabin Plans
for Those on the Go!


Fishing Retreat Floor Plans -
Powerful Visual Appeal!

Fishing Retreat Plans -
Sliding Walls & Soaring Ceilings!

MORE Cozy Fishing Retreats -
Rustic Elegance!
Didn't find what you were looking for?
Use this search feature to find it.