Standout Cottage Designs...
Cozy, Cute & Quaint!
Picturesque cottage designs have a special charm and ambiance that is hard to resist.  Quaint and cozy, they evoke romantic images of times past!
From the simplicity of a rose-covered Cape Cod on the island of Nantucket . . . . .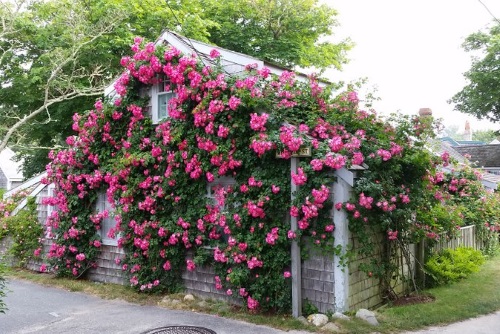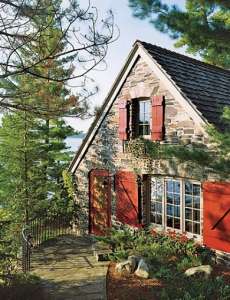 to the charming stone cottage in the Canadian wilderness shown at right . . . . .


. . . . . to the romantic Shingle Style design with a prominent lookout tower and varying rooflines pictured  below . . . cottages come in a wide array of differing looks and feels designed to appeal to virtually everyone!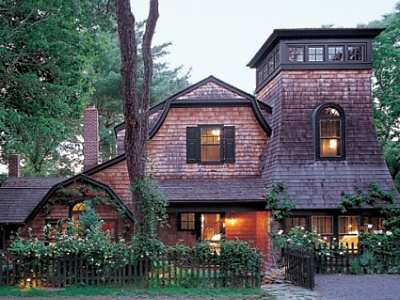 Cape, Lake, & Country Cottage Designs
Even the simplest of forms -- the Cape Cod cottage -- has a special charm all its own, as shown in the tiny examples below.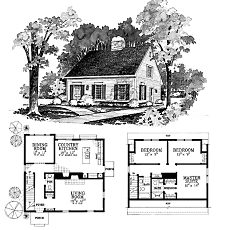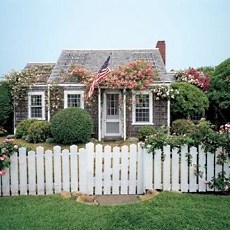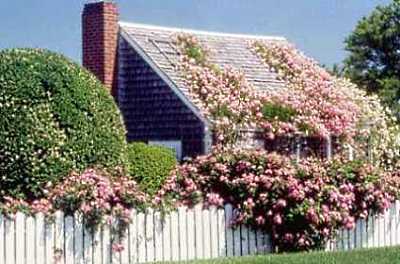 However, as the need for additional space arises, a cape cod can be easily expanded while continuing to maintain its architectural integrity.  The following examples show the ease with which this can be accomplished.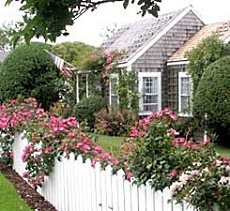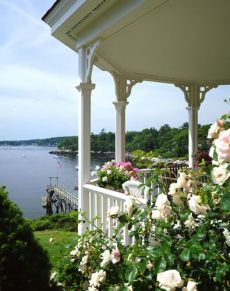 If the ornamented exuberance of a Victorian-era style is more to your liking, such as that shown at right, a large array of exciting plans for Victorian cottages is currently available. 
The attractive Queen Anne design pictured below is one such example.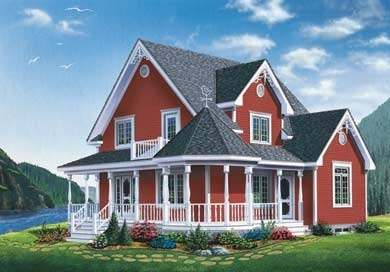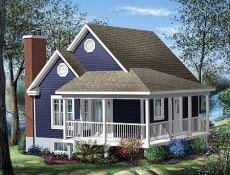 The country cottage designs pictured at right and below are a bit more subdued.  However, the wraparound porches provide a perfect vantage point for observing the surrounding countryside and communing with nature, as well as simply relaxing while escaping the hustle and bustle of everyday life.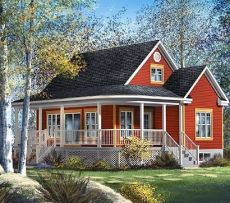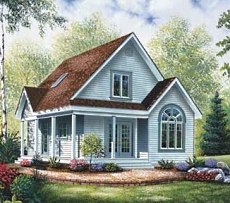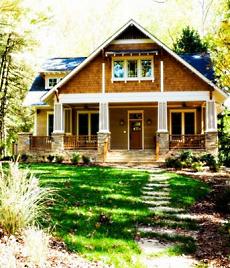 Pictured at right and below are Craftsman-inspired cottages. Popular during the first quarter of the last century, the Craftsman Style is currently enjoying an unprecedented resurgence in popularity!
The country cottage design pictured below was inspired by the architecture of the deep South.  Once again, the large front porch provides an opportunity to relax and while away the hours as you escape from the cares of everyday life.
Loaded with period charm, the cottage designs featured below range from cozy to captivating.  From simple country dwellings anchored by rustic stone hearths . . . to finely detailed Arts and Crafts designs. 

From seaside cottages clad in weathered grey shingles . . . to quaint Carpenter Gothic abodes sporting pointed arch windows. 

From thatched English cottages set in colorful gardens . . . to picturesque stone retreats draped with ivy.   

From enchanting storybook cottages boasting oversized chimneys . . . to elaborate Victorian gingerbread confections. 

Regardless of the type or style of cottage you're looking for, you are bound to find it here.  At the very least, you'll find a treasure trove of creative ideas you can use to design or decorate your own cottage!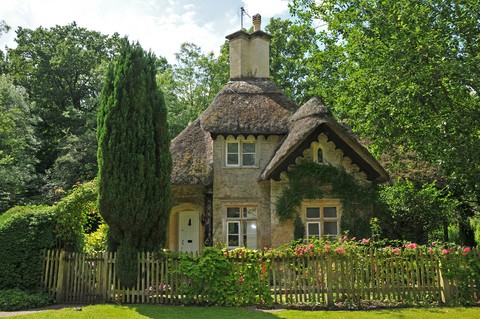 Please check back often or subscribe to our RSS feed, as we continually add new designs to our site.