Stone Cottage Architecture...
Downright Irresistible!
The nostalgic charm and ambiance of cottage architecture is hard to beat.  When crafted with stone, it can be nearly impossible to resist -- as if conjured up from the pages of a fairy tale!
Above: Mountain Retreat in Vermont;
Terrigenous Landscape Architecture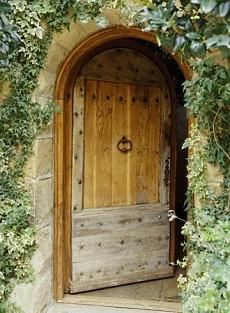 Welcome to the magical world of stone cottage architecture! 
Hansel and Gretal, themselves, never laid eyes on such a romantic and picturesque collection of architectural "eye candy!"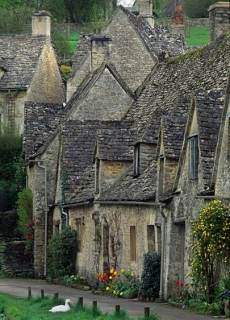 Quaint stone cottage designs take on many forms -- many of which are inspired by the picturesque architecture of the Cotswolds, a range of hills in west-central England ("Dr. Doolittle" territory). 
The images at right and below are classic examples of English Cotswold architecture.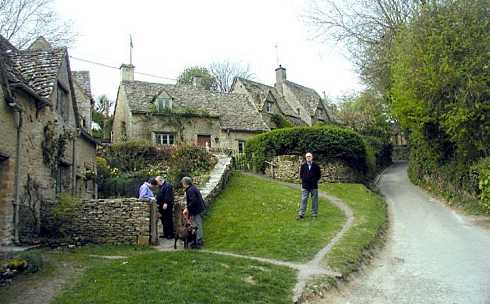 More Stone Cottage Architecture
Moving westward "across the pond" to the United States, the river stone and fieldstone cottages pictured below simply ooze nostalgic charm!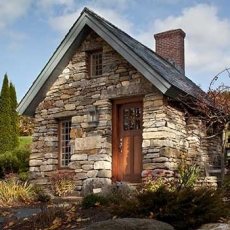 Not to be outdone in the "charm department" is the romantic old mill pictured below.  Just waiting to be renovated, such structures are perfect candidates for adaptive reuse as residences and weekend retreats!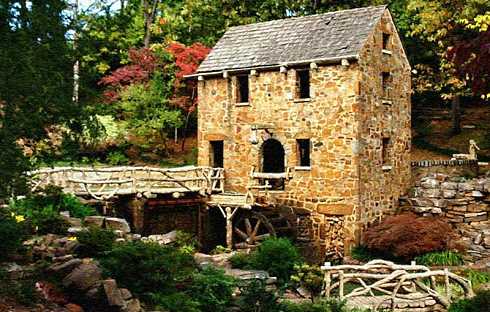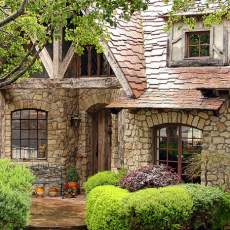 If "storybook style" cottage architecture is what you're looking for, few, if any places in the U.S. boast as many fine examples as Carmel, California.  Pictured at right and below, left, are just two such examples.
The cottage pictured below, right, is located in Canada and employs the dry stone technique, a building method by which structures are constructed from stones without any mortar to bind them together.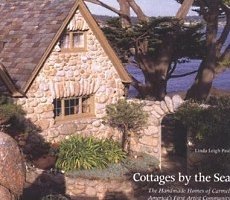 And for the ultimate in romantic charm and ambiance, the cottage designs pictured at right and below are hard to beat!  Note the creativity and attention to detail in the close-up images below.
See More of the Hobbit House at Right
Please check back often or subscribe to our RSS feed, as we frequently add new images of cottage designs to our site.
YOU MAY ALSO LIKE:

The Small Stone Cottage - Enchanting Designs for Today!

Small Stone Cottages -
Truly Timeless!


MORE Stone Cottages -
"StoryStone" Style!

Stone Cottage Design -
Clearly Captivating!


Stone Cottage Designs -
Picture Perfect!
THE STONE COTTAGE...From the Scottish
Highlands to the Hills of Tuscany!

AMERICAN STONE COTTAGES -
The French (& English) Connection!
Didn't find what you were looking for?
Use this search feature to find it.