Stone Cottage Design...
Clearly Captivating!
The stone cottage design pics shown here feature cozy cottages loaded with character and charm.  Warm and inviting -- yet shrouded in mystery -- the stories they would undoubtedly tell if only their stone walls could talk!
No matter where we go in our travels, the sight of a stone cottage often mesmerizes us.  What is it about these structures that attracts us to them and draws us in? 

Is it their nostalgic charm and ambiance?  Is it their sense of timelessness?  Is it their sense of history, stability, and seeming immortality?  Is it their storybook style enchantment? 

Perhaps it is all of these . . . and more.  What IS certain is that they continue to have a hold on us, as they have in centuries past . . . regardless of how ancient -- or recent -- they may be!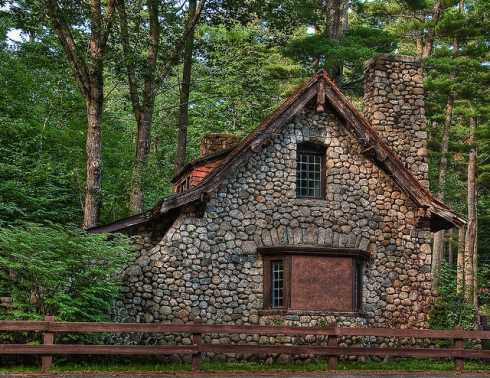 Photo Credit: R. Gallant Photography
Stone Cottage Designs in . . .
Britain
The lovely stone cottage pictured below is located in Westow, a little country village in Yorkshire, England.  Note the "quoin pattern" and contrasting stone size and color around the windows and front door.
The charming stone cottage that follows is in the Scottish Highlands.  In addition to stone walls, it features stone tiles on the roof.
The English Victorian-era cottage pictured below features highly decorative bargeboards on its gable ends.  Crowning the gables is an elaborate stone chimney.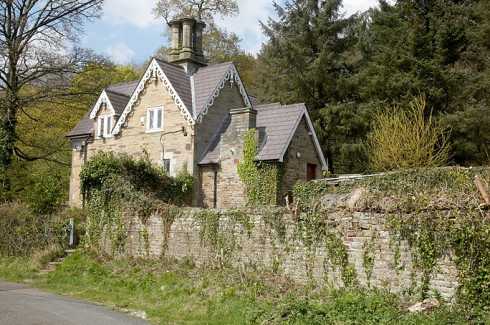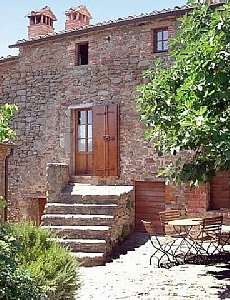 Italy & Portugal
Moving to Southern Europe, we find a 15th century stone cottage (right) in the heart of Italy's Tuscany region.



In  stark  contrast to it is the unique stone cottage design pictured below.  Located in Portugal, it is truly one of a kind!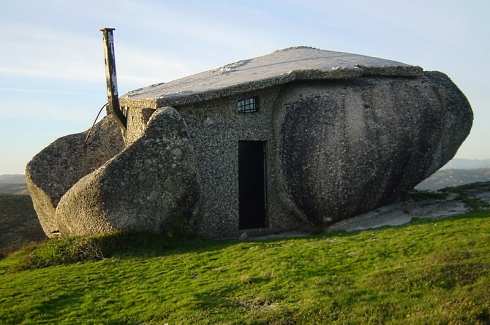 North America
Hopping across the pond to the United States brings us to the stone cottages that  follow.  Beginning on the West coast, the charming cottage pictured below is located in the State of Oregon.  Large multi-pane windows flood the interior with natural light.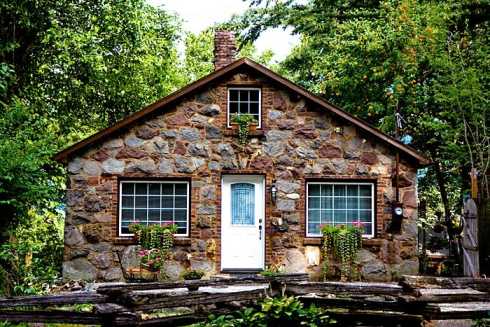 Photo Credit: Hayes Photography
Moving to America's heartland, the cottage that follows is located in the State of Iowa.  Crafted from split faced granite, it boasts a massive stone chimney on each gable end.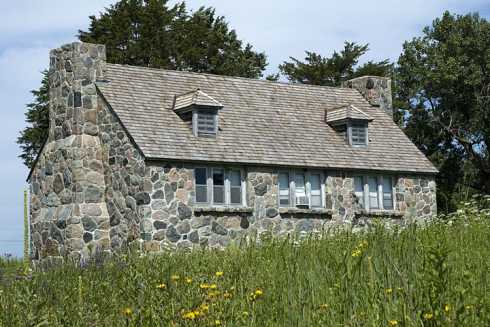 And finally, on the East coast of the U.S. in Morris, Connecticut, is the unique cottage design pictured below.  Crafted from large boulders, it features a distinctive "eyebrow" roof line over each of the two large windows punctuating the rugged facade.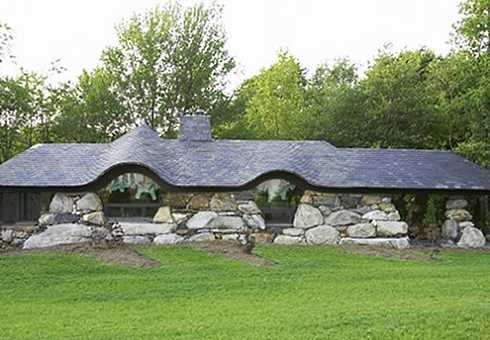 Please check back often or subscribe to our RSS feed, as we frequently add new images of stone cottages to our site.
YOU MAY ALSO LIKE:


The Small Stone Cottage - Enchanting Designs for Today!


Small Stone Cottages -
Truly Timeless!

Stone Cottage Architecture -
Downright Irresistible!

Stone Cottage Architecture -
"StoryStone Style!"

Stone Cottage Designs -
Picture Perfect!

Storybook Cottage Designs -
The Fabulous Cottages of Blaise Hamlet!