Modular Log Cabins...

The Most Complete of All Prefabs!
The modular log cabins featured here showcase a variety of exciting designs from several manufacturers, giving today's buyer more choices and option packages than ever before.  Modular buildings arrive on site the most complete of all prefab systems.
Prebuilt sections, or modules, are assembled in a factory and delivered to the building site.  Cabins can be constructed with one module or several, in nearly any architectural style.
Engineered to endure the stresses of highway travel and being picked up by a crane, modular cabins and homes feature up to 30 percent more building material and tend to be sturdier than a comparable site-built home.
Modular Log Cabin Manufacturers
Blue Ridge Log Cabins
One of the leaders in the modular log cabin and home industry is Blue Ridge Log Cabins, based in Campobello, South Carolina.  Pictured at top and below is one of the models in the company's Pisgah Series.
Ranging from 1,938 square feet (2 bedrooms, 2 baths) to 2,378 square feet (3 bedrooms, 2 baths) in living area, this cozy one story cabin features an open floor plan.   At its center is a great room with a wall of windows and a soaring cathedral ceiling.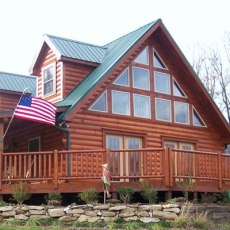 Pictured at right and below is another cabin design from Blue Ridge Log Cabins.  The Linville Series encompasses 2 levels and is available in 3 different models ranging from 1,168 square feet (2 bedrooms, 2 baths) to 1,560 square feet (3 bedrooms, 3 baths).  An optional wraparound deck provides plenty of space for outdoor entertaining!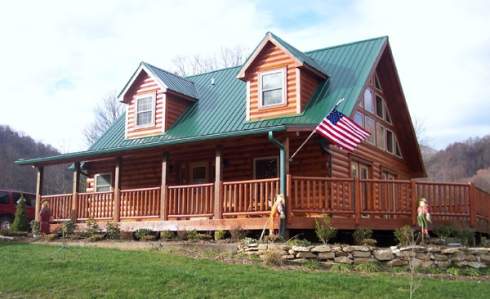 Pine Tree Homes
The two modular designs that follow are from Pine Tree Homes, based in Hawley, Pennsylvania.  The company offers an extensive selection of floor plans and models featuring Andersen Windows, Corian counter tops, and other quality materials.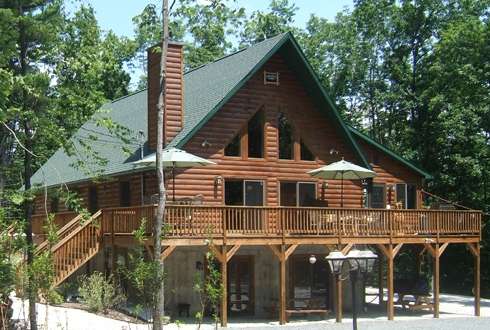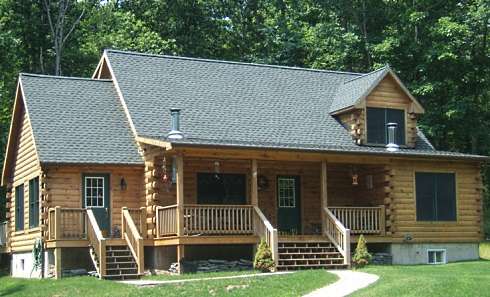 Mountain Recreation Log Cabins
Pictured below are two single-story log cabin modular homes from Mountain Recreation Log Cabins in Newland, North Carolina.  Compact and cozy, the design shown below, left, features a large outdoor deck, while the cabin to its right boasts a covered front porch that wraps around the side.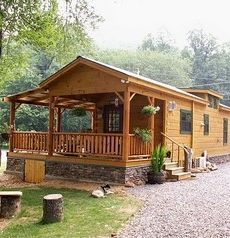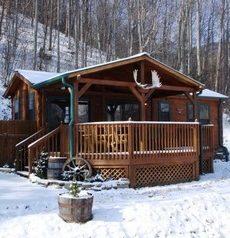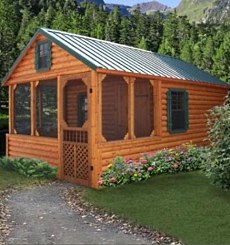 Spirit Cabins



The "Rocky Mountain Log Cabin" pictured at right is from Spirit Cabins' Frontier Series.  Available in a variety of sizes ranging from 360 square feet (1 bedroom, 1 bath) to 600 square feet (2 bedrooms, 1 bath), it comes complete with a screened front porch and a loft area above the porch!
Country Mountain Homes
The modular log cabins that follow are from Country Mountain Homes, located in Monterey, Virginia.  Skylights and spacious wraparound decks help to bring the outdoors inside.
Pictured below, left, is "The Lake Keuka" from the company's Cape Chalet Series. "The Harrisburg," shown below, right, is from their Cape Cod Series.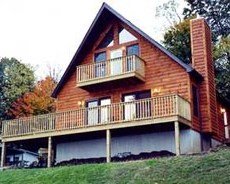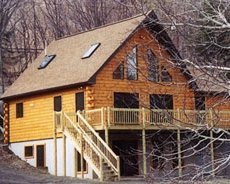 Zook Cabins
Following is a cozy modular log cabin from Zook Cabins in Atglen, Pennsylvania.  Pre-built and fully assembled (interior finishing is optional), the "Adirondack" is available in multiple sizes ranging from 12 x 18 to 14 x 48 feet.   It features a full width front porch with an overhead loft, as well as stained log railings and siding.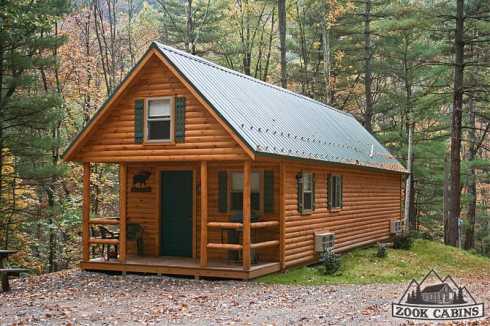 Please check back often or subscribe to our RSS feed, as we frequently add new images of modular or prefab cabins to our site.
YOU MAY ALSO LIKE:



MORE Prefab & Modular Log
Cabins...Preferred by Many!

Log Cabin Kit Homes -
Kozy Cabin Kits!
Didn't find what you were looking for?
Use this search feature to find it.