Cabin Design Ideas...


Gateway to Freedom!



Ideas for cabin design are as wide and varied as the people who escape to these special places.  Retreats from the hectic pace of today's busy lives, they provide us with the freedom to get away from it all -- at least for awhile -- and an opportunity to commune with nature!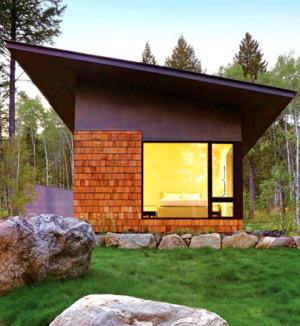 Contemporary Cabin in Wilson, WY
by Carney Logan Burke Architects
(Photo Credit: Matthew Millman)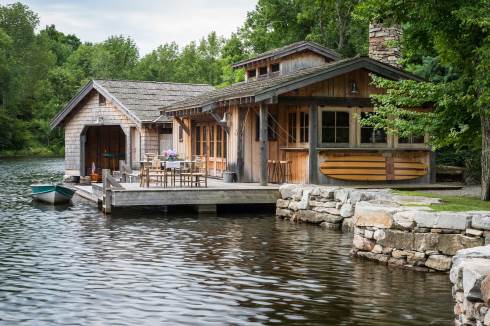 Lakeside Cabin & Boathouse in Upstate New York
by Pearson Design Group, Bozeman, MT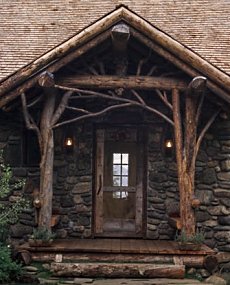 Cabin Design Defined
The word, "cabin," means many different things to many different people.  For some, it means a simple, rustic stone and hand-hewn log hideaway . . . . .

Accented with posts and balustrades of naturally formed branches, it reminds us of the Adirondack Great Camps of yesteryear.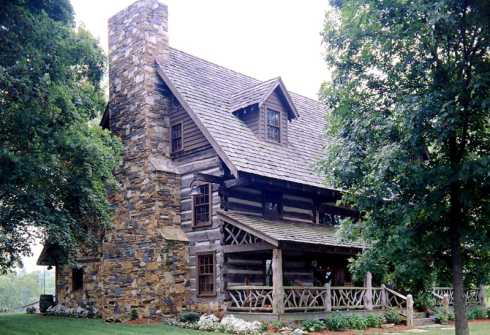 For others, a quaint fishing or hunting cabin nestled alongside a peaceful lake provides the perfect getaway.  Constructed of rugged stones gathered on site, these picturesque dwellings evoke the pioneer spirit of our ancestors and provide a base camp for recreational hunting and fishing expeditions with family and friends.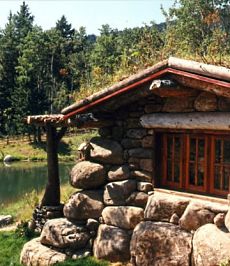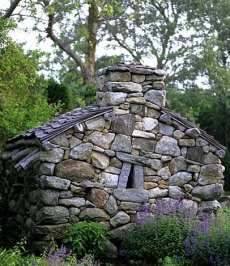 Still others prefer a Shingle Style cottage with a broad veranda,

perched high on a grassy knoll,
with sweeping vistas to the deep
blue sea . . . . . . .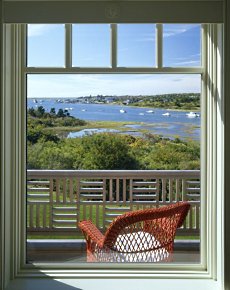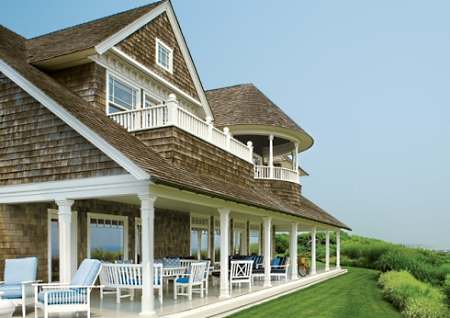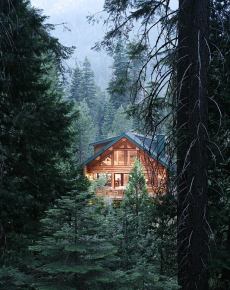 while others enjoy the fresh scent of pine and the majestic snow-capped peaks . . . . . . .


from within the warmth and ambiance of a mountain retreat beautifully handcrafted from large round logs.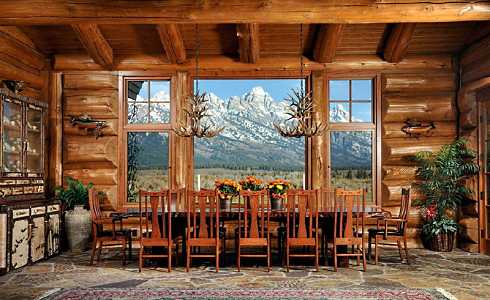 The possibilities for cabin design and design ideas are virtually limitless!  Though not as conventional as the foregoing examples, why not "go green" and make use of a decaying structure whose primary function has been relegated to the past?  For instance, the carriage house -- a relic from another era  --  makes an excellent retreat when updated for the present. 

Often spacious and possessing great architectural appeal, as shown in the "before" and "after" examples pictured below, they are readily adaptable for human habitation.  An abundance of angles from a combination of hipped, gabled and dormered rooflines -- along with a crowning cupola -- provides as much visual interest and appeal on the inside as on the exterior!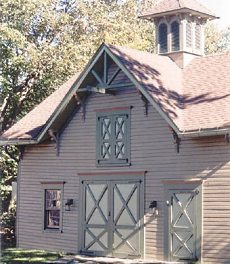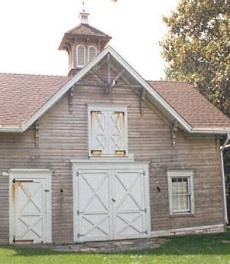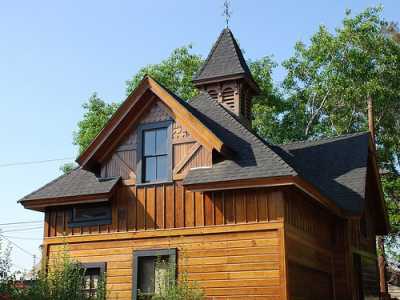 Boathouses -- both past and present -- also make an excellent choice for a retreat.  Once again, their architectural appeal and adaptability often equal that of the carriage house.  In addition, their close proximity to water offers endless recreational opportunities!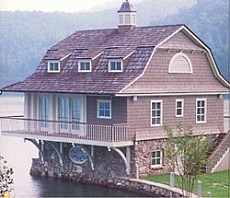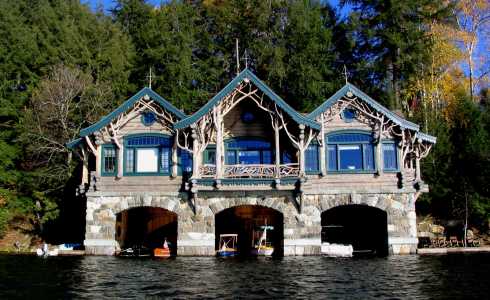 Please check back often or subscribe to our RSS feed, as we frequently add new design ideas to our site.