Standout Small Cabins...
A Smorgasbord of Styles!
The small cabins and cottages featured here encompass a wide variety of styles and materials ranging from shingled Cape Cods to cozy hand-hewn log cabins . . . . . board and batten ski chalets to romantic stone cottages . . . . . and shingled Craftsman designs to wood and concrete contemporaries.  Great for weekend getaways, some homeowners occupy them as year-round retreats.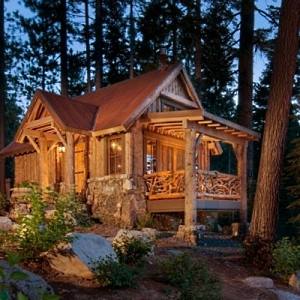 Above: Northern California Hideaway
by Ward-Young Architecture & Planning
Pictured below, left, is a quaint cabin with floor-to-ceiling windows that flood the inside with natural light.  Similarly, the dramatic entry in the shingled cottage pictured below, right, allows plenty of natural light to illuminate the soaring open interior space.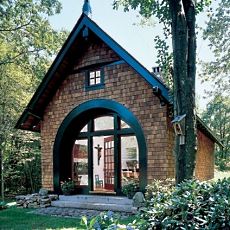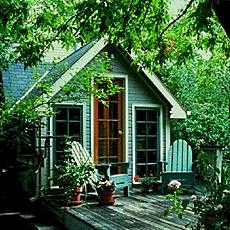 The cozy hand-hewn log cabin that follows looks right at home in its rugged mountain setting . . . . .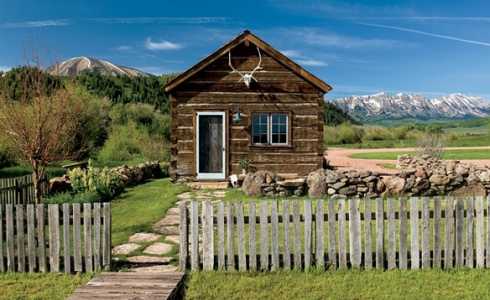 . . . as does the architectural jewel pictured below.  Brilliantly captured through the camera lens of Roger Wade Studio, this little log cabin is utterly irresistible!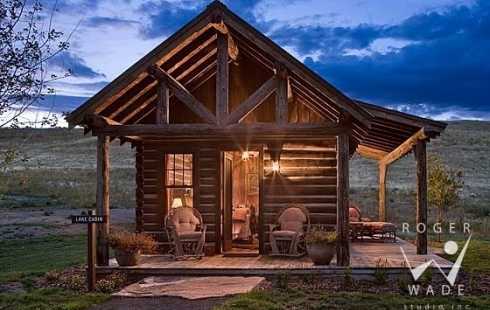 More Picturesque Small Log Cabins
Stylish Small Cabins . . .
Capes to Contemporaries
The enchanting designs that follow appear to have come from the pages of a storybook.  On the left is a romantic stone cottage with a tall stone arch leading to the entry.   

Below, right, is a charming Cape Cod.  Clad in wood shingles, salt air from the nearby Atlantic Ocean has weathered them to a beautiful shade of gray.  Climbing pink roses cascade from a large trellis on the roof, adding a dramatic burst of color!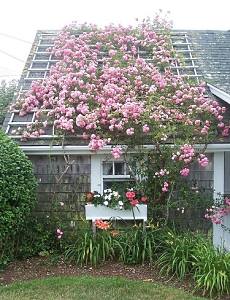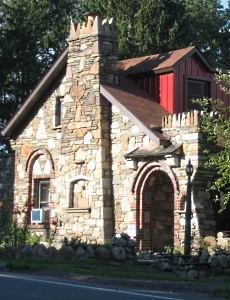 More Enchanting Stone Cottage Designs

More Shingled Cape Cod Cottages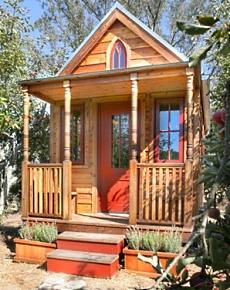 The small cabins pictured at right and below are both clad with wood siding.  The design at right, clad with clapboard, or lap siding, is by Tumbleweed Tiny House Company.  Architectural elements such as turned porch posts and a small Gothic window give this design a charming Victorian era flavor.


See More Designs By Tumbleweed
Tiny House Company

The design pictured below is clad with board and batten siding.  Styled after a ski chalet, it provides a perfect place to warm up and rest after a day on the slopes!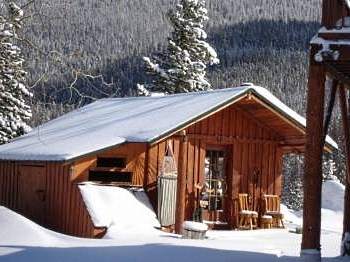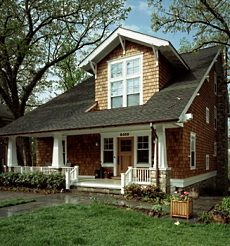 The cottages at right and below were inspired by the Craftsman Style. 
Popular in the early decades of the twentieth century, the style is currently enjoying a resurgence in popularity.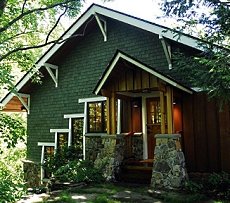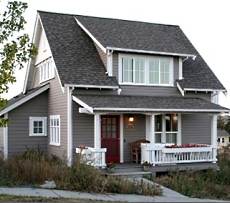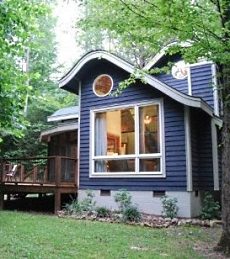 Moving into the 21st century, the designs at right and below are contemporary in style. 
Note the unique roof line in the design at right.
The contemporary cabin that follows also boasts a unique roof line, or series of unique roof lines.  Designed by Sala Architects, it is pictured from two different perspectives.  Clad with board and batten siding on the upper level, the design is solidly anchored by a lower level and chimney made of concrete.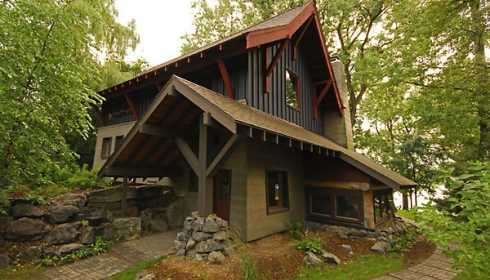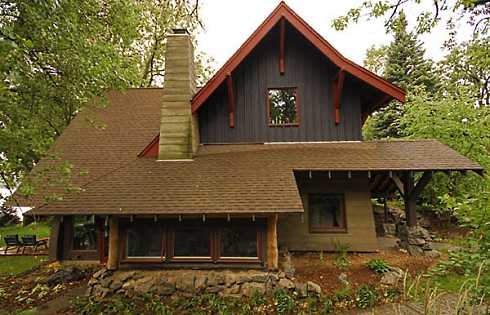 Please check back often or subscribe to our RSS feed, as we frequently add new images of small cottage & cabin designs to our site.
YOU MAY ALSO LIKE:


Reclaimed Wood Tile -
Ideal for Cozy Cabin Interiors!



MORE Small Cabins -
Little Spaces, Perfect Places!


Cozy Cabin Designs -
Tiny Traditionals to Compact Contemporaries!


Standout Small Cabin Designs -
Romantic Retreats!