Standout Cottage Plans...
Country, Casual & Coastal!
The cottage plans featured here include designs for casual country retreats and romantic beach houses with lookout towers.  Oozing with nostalgic charm on the outside, the interiors are designed for modern day comfort and convenience!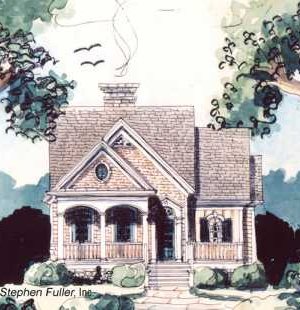 Cottage above by Stephen Fuller Designs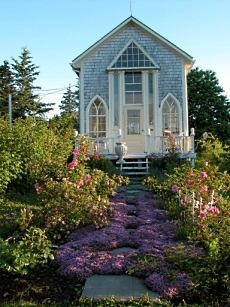 The shingled country cottage pictured at right -- though relatively simple in style -- juxtaposes a soaring two story contemporary window arrangement with flanking Gothic-arched windows on the lower level for dramatic effect.  Nestled in a charming cottage garden, it presents a striking study in contrasts.
The compact Shingle Style cottage pictured below sports a hipped roof crowned by a cupola.   Numerous light-emitting doors open onto a broad wraparound terrace that extends the indoor living area to the outdoors.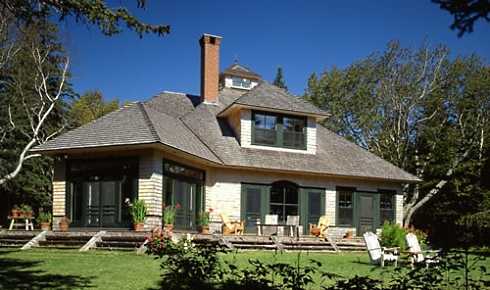 More Cottage Plans
The charming cottage plan pictured below has a dramatic arched overhang above the porch that defines the front entrance.  Inside, an open floor plan (right) with a cathedral-ceilinged living room, three bedrooms and two full baths has a feeling of spaciousness that makes it seem larger than its 1,425 square feet would otherwise dictate.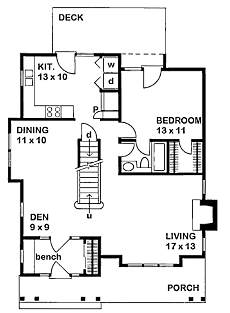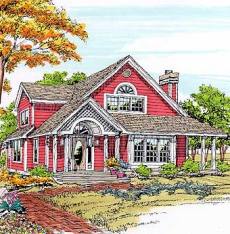 The picturesque shingled beach cottage pictured below evokes the charming cottages that dotted the northeastern American coastline at the turn of the last century -- complete with raised full-width porch and romantic lookout tower.  The main living area floor plan shown at right encompasses a total of 1,522 square feet, while the lower and upper levels add another 1,635 square feet of living space to this nostalgic design.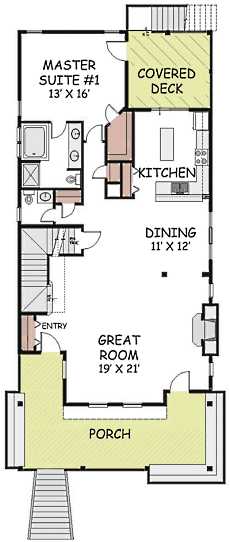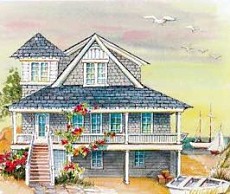 Moving farther south to the Florida coastline,  the stylish beach cottages pictured below look right at home in their semi-tropical settings. The large cupola crowning the design below right provides an ideal vantage point for viewing the miles of coastline and dramatic seascape!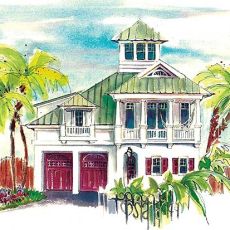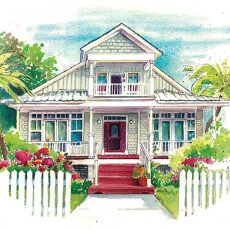 Moving inland from the coast, the following cozy cottage belies the 1,759 square feet of living area contained within.  Nestled in a wooded or mountainous region, it presents a picture perfect example of the ideal hideaway!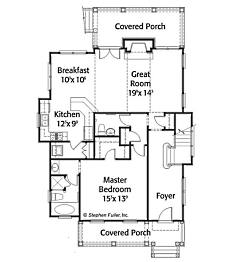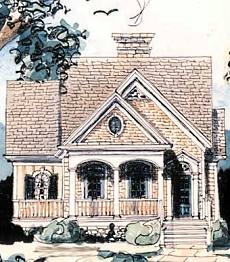 Slightly larger in scale at 2,019 square feet -- but no less charming in appearance -- the cottage plan pictured below uses a combination of board and batten siding and wood shingles to clad the exterior. Anchored by a large stone chimney and an expansive wraparound porch, this design is ideally suited for a lakeside or wooded, mountainous setting.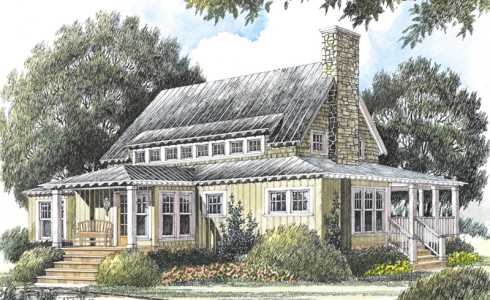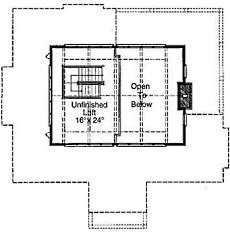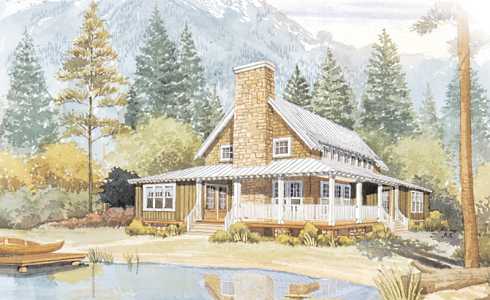 Please check back often or subscribe to our RSS feed, as we frequently add new designs to our site.