English Cottage House Plans...
Storybook Style!
The English cottage house plans featured here appear to have come right out of a fairytale.  Oozing with nostalgic charm, these little architectural treasures may very well hold the key to living happily ever after!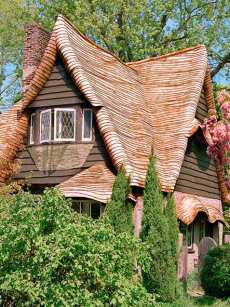 Few things evoke pleasant childhood memories like a good storybook with a happy ending . . . . .

The storybook style of the cottages that follow gives us an opportunity to not only recapture those childhood memories, but to turn them into tangible form -- or reality.
To let our imaginations soar . . . . . and to create our own happy endings!
Whether you use it as a weekend retreat, a vacation getaway, a retirement cottage or a year round home, you will find a size and floor plan to accommodate virtually any lifestyle.  More importantly, for many of us who never really wanted to grow up (myself included), we can indulge our childhood fantasies on a daily basis -- no matter how young or old, chronologically speaking, we may be!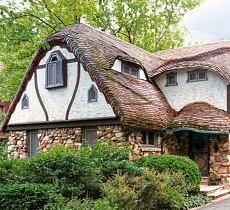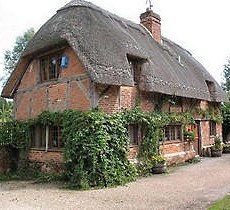 A wonderful aspect of English cottage house plans is that they're not necessarily relegated to any one particular style, but rather a combination of styles spanning several centuries.  By carefully blending a variety of authentic materials with a creative, but strategic -- and sometimes playful -- arrangement of traditional architectural elements, there is no limit to the number and variety of picturesque cottage designs that can be created!
Note the vast array of architectural elements used in the designs that follow, including towers, gables, dormers, bargeboards, chimneys and chimney pots, mouldings, and multi-pane windows.  Similarly, a variety of natural building materials including stone, brick, stucco and wood are strategically placed to maximize the picturesque look and feel of the overall design.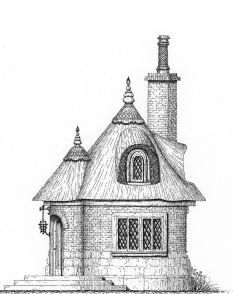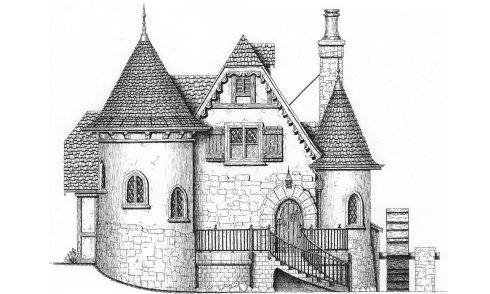 Left Above: "The Riverhouse Cottage" by Storybook Homes
Right Above: "Beesborough Studio" by Storybook Homes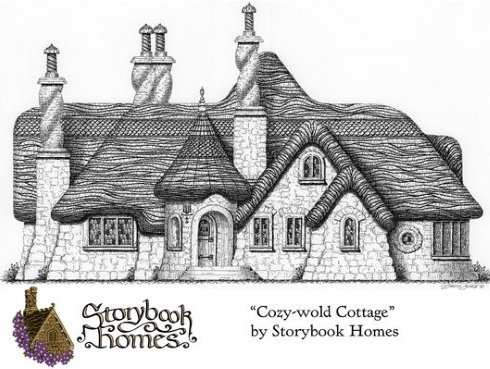 English Cottage House Plans from Storybook Homes
The enchanting English cottage house plans that follow are from Storybook Homes in Midway, Utah.  They are among the most picturesque and romantic designs we have seen to date.
The profusion of architectural elements in each design is well proportioned and perfectly scaled.  Careful placement and juxtaposition of various building materials provides a delightful contrast of color, pattern and texture, and helps to balance the overall composition.
Despite the charming, Old World look of the exteriors, the interior floor plans are conveniently arranged for today's lifestyles and offer everything from gourmet kitchens to spacious master bedroom suites.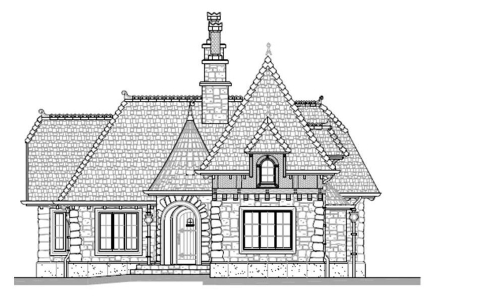 Quinceboro
One Level
880 Sq. Ft.
1 Bedroom
1 Full Bath
1 Fireplace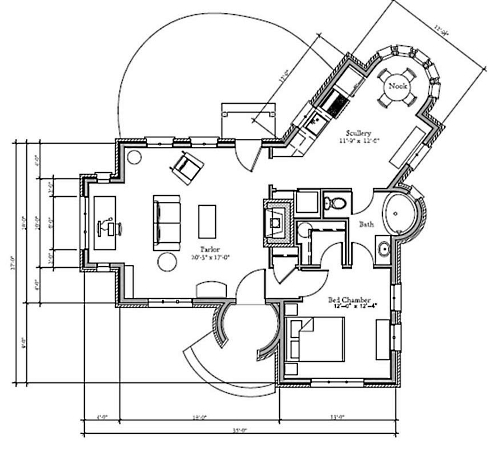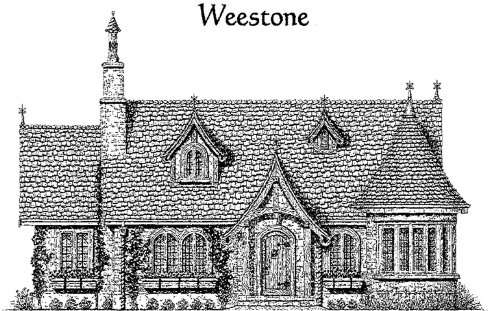 Weestone
One Level
1,075 Sq. Ft.
1 to 2 Bedrooms
1 Full Bath
1 Fireplace
2 Car Garage Option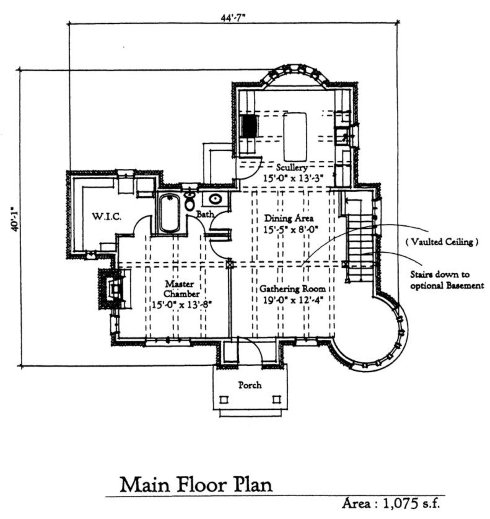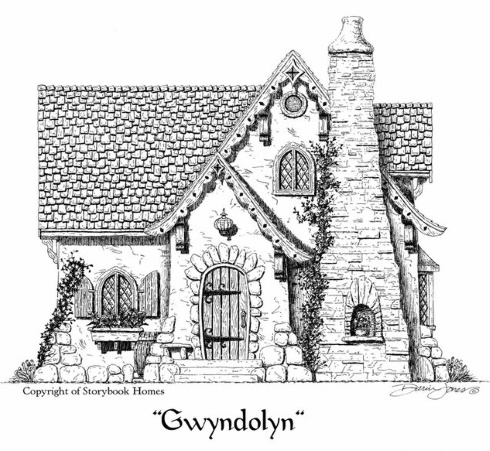 Gwyndolyn
Two Levels
1,404 Sq. Ft.
2 Bedrooms
1 Full Bath/1 Three Quarter Bath
1 Fireplace
Attached Carport Option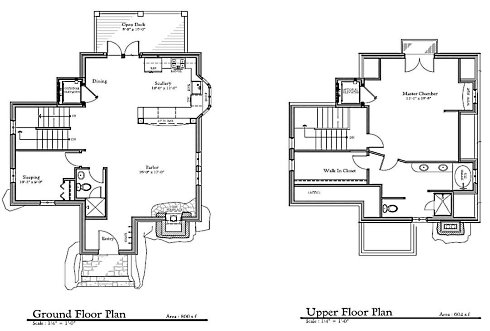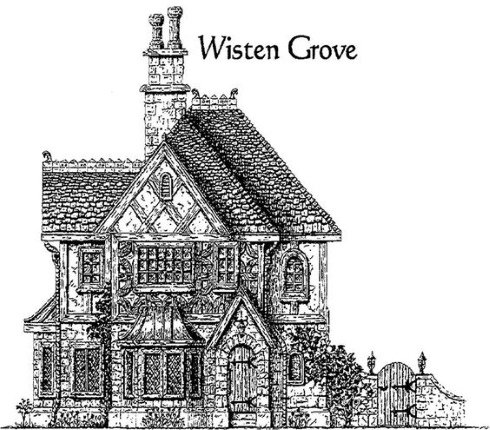 Wiston Grove
Two Levels
1,635 Sq. Ft.
2 Bedrooms
2.5 Baths
2 Fireplaces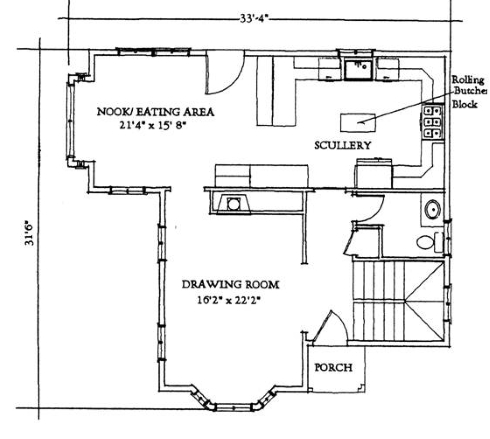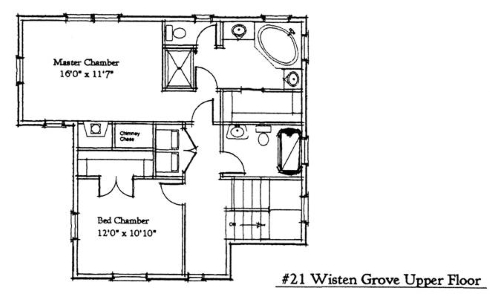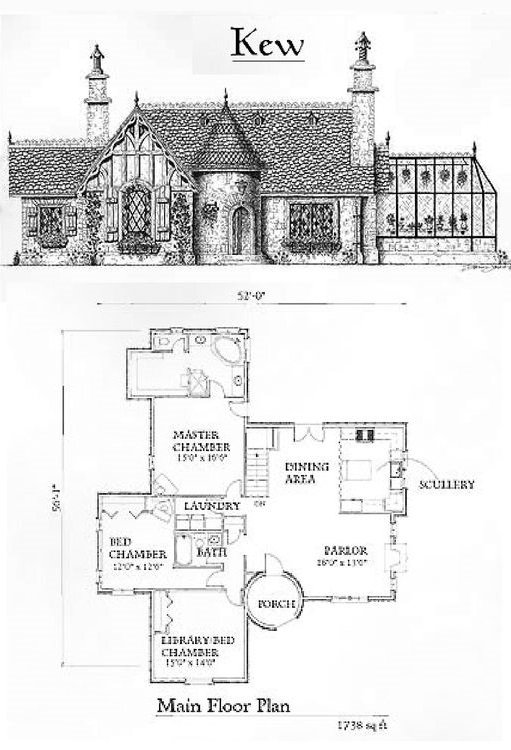 Kew
One Level
1,738 Sq. Ft.
3 Bedrooms
2 Full Baths
1 to 3 Fireplaces
Optional Conservatory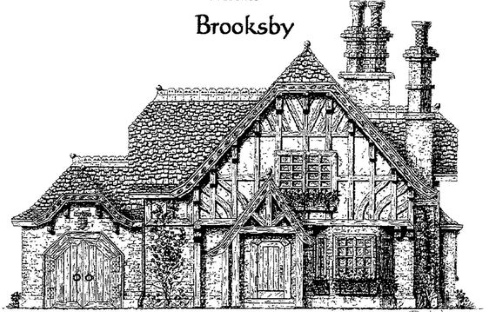 Brooksby
Two Levels
2,050 Sq. Ft.
3 Bedrooms
3 Full Baths
3 Fireplaces
1 Car Attached Garage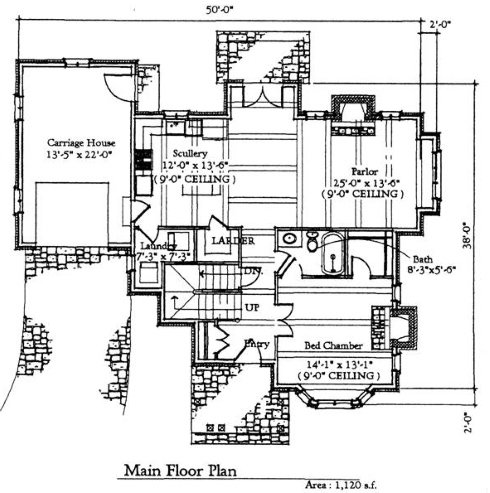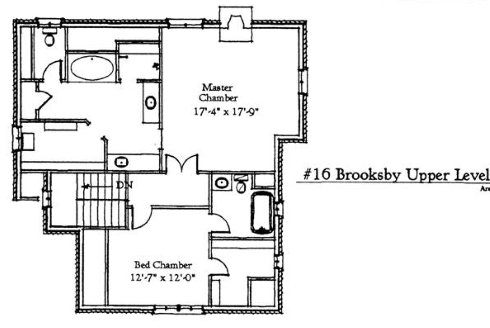 Pennybrook
Two Levels
2,881 sq. ft.
4 Bedrooms
3.5 Baths
3 Fireplaces

With so many choices in authentic materials and architectural elements at your disposal, each design can be custom tailored to reflect your own unique personality and style.  And best of all . . . . . you can add those special features you imagined as a child -- be it a hidden passageway or a secret chamber. 
After all, YOU get to create your OWN happy ending this time!

---
To See More Enchanting Designs From Storybook Homes
-- Complete With Floor Plans -- Please Click Here.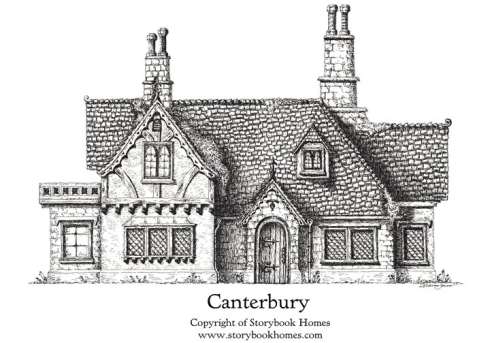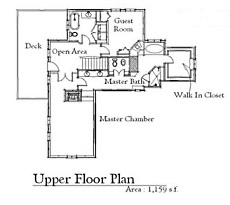 ---
For more information about the uniquely charming cottages from Storybook Homes, please click here to visit their website.

Please check back often or subscribe to our RSS feed, as we frequently add new images of English cottage house plans to our site.