Looking for Cabin Designs that Truly STAND OUT?
The cabin designs featured on our site are bound to stimulate your creative juices and open your mind to a realm of endless possibilities.  Discover inspiring ideas for creating a special place of your own . . . . .
The Perfect Getaway! (Timber Wolf Handcrafted Log Homes)
. . . a little wood cabin with a big screened porch,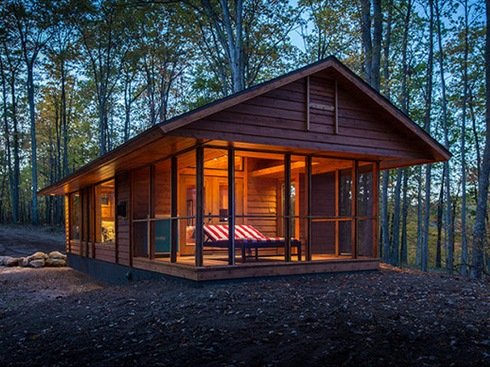 "Escape Classic" Park Model Design by Kelly Davis
. . . a picturesque cottage,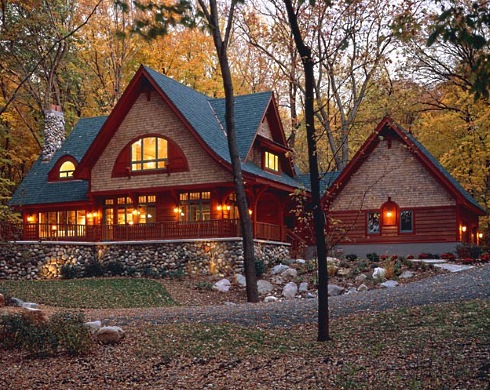 "Maple Forest" Craftsman Cottage by
Michaela Mahady of SALA  Architects
. . . a magical hobbit hut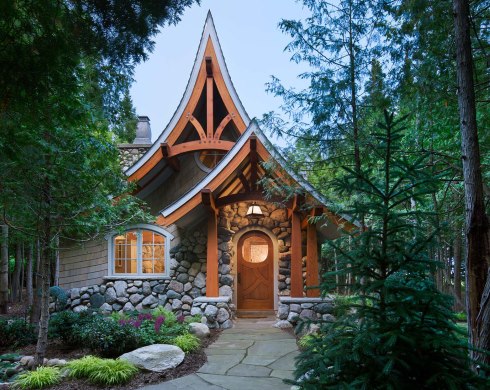 Hobbit House in Harbor Springs, Michigan
by Hendricks Architecture
. . . . . a place to go when you want to get away from it all.  A place to rejuvenate mind, body and spirit.  A place to build memories that will last a lifetime!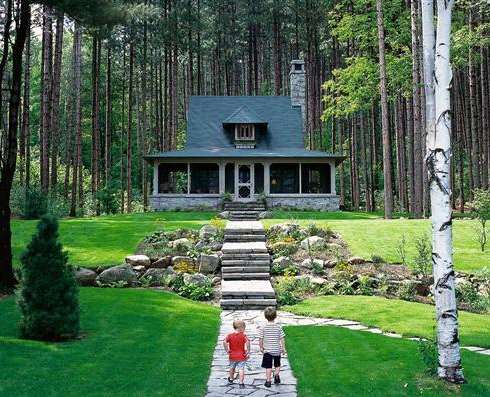 "How AWESOME is THIS?"
(Photo: Calgary Herald)
Perhaps you've always dreamed of a romantic hideaway in the woods . . . . .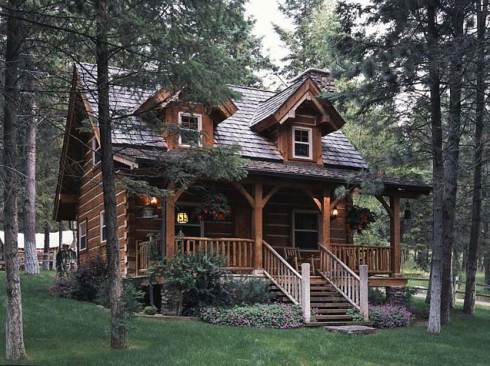 Charming Guest Cabin on Jack Hanna's Montana Ranch
. . . or a rustic mountain retreat.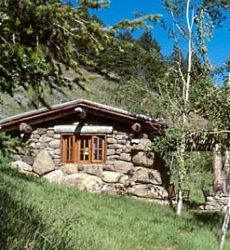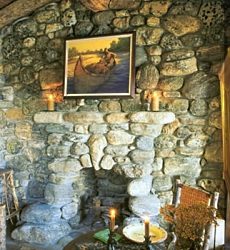 Rustic Stone Fishing Cabin in Northern Rockies
A tiny shingled cottage in a sculpted boxwood garden . . . . .
Shingle Style Cottage Design by Robert A. M. Stern
. . . or a cozy country cabin in a natural woodland setting.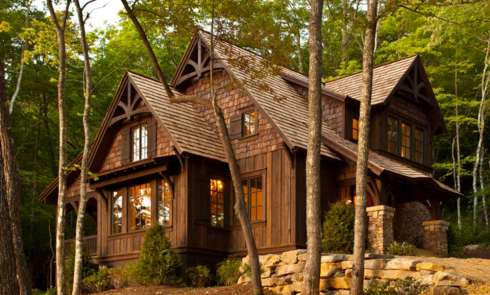 Above Design by Mountainworks, Ltd. in North Carolina
A storybook cottage in the English countryside . . . . .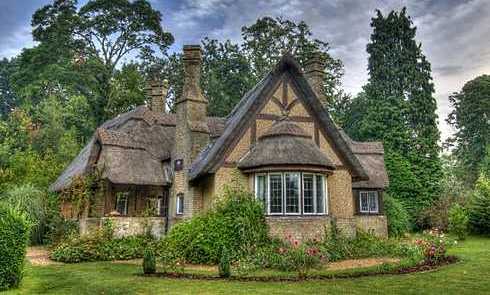 Gate House at Mentmore Towers, Buckinghamshire, UK
. . . or an enchanting fairy tale retreat in a French hamlet.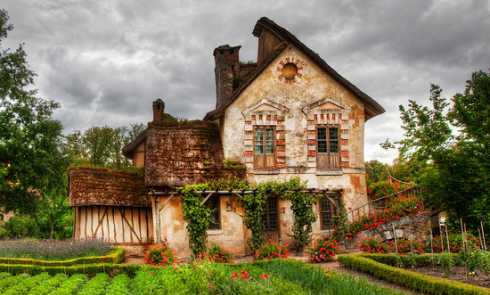 Marie Antoinette's Rustic Retreat at Versailles
A place where you can hang out and kick back on a bright summer morning . . . . .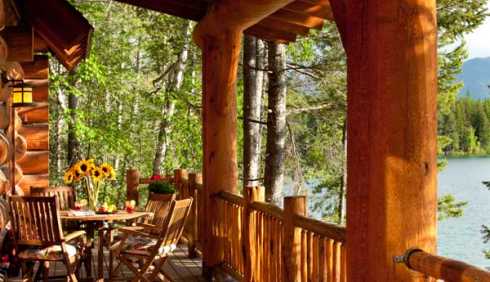 Montana Lakeside Cabin Design by Natural Log Creations
. . . or huddle around a crackling fire on a crisp autumn afternoon.
Cabin Designs & Plans for Every Taste and Budget
Whether you prefer a traditional or non-traditional look, you will discover an amazing array of exciting designs and imaginative ideas to inspire you.
Cabin plans in a wide range of styles and sizes to satisfy nearly every taste and budget.
It's All in the Details
If you love and appreciate fine architectural detailing, quality craftsmanship, and uncompromising attention to detail, you will love the cabin designs and plans featured on our site . . . . . . .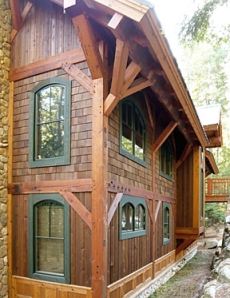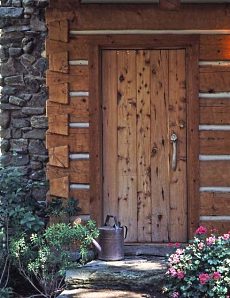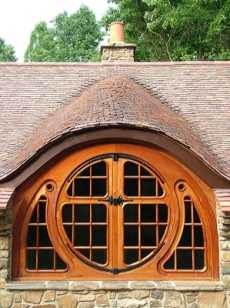 Whether a modest cabin plan of just a few hundred square feet . . . . . or a rambling mountain lodge . . . . . . . perfection is in the details.  In the way each stone is carefully placed.  In the way each log and timber is meticulously crafted and assembled.
You will discover unique designs and creative ideas to help you personalize your cabin or cottage.  To infuse it with your unique style and personality.  To put your personal stamp on it. To make it truly your own!
As you explore the vast array of designs on our site, you are bound to find a style and a floor plan that is right for you.    A special look that "speaks" to you.   And an exciting variety of options to help you turn your dream into reality!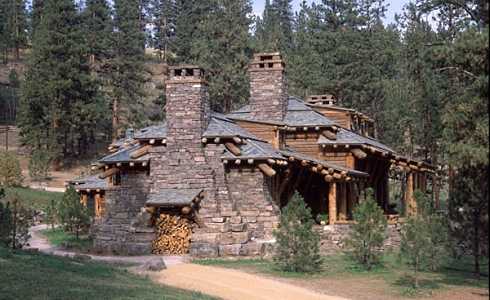 Monumental Mountain Lodge on Montana Cattle Ranch
Please subscribe to our Cabin Designs Blog.  By subscribing to the RSS feed (see the right column, below), you keep up-to-date with all the new Standout-Cabin-Designs.com pages as they go up, as well as all current page updates and special postings.