Country Cottage Decor & Design...
Southern Hospitality Style!
The country cottage decor and design featured here showcases the delightful interior of a charming Southern country cottage.  Though "only" a cottage, Southern charm and hospitality abound IN BIG WAYS!
From the moment you stroll across the porch and step inside the front door you realize this is no ordinary cottage.  Cottages are "supposed" to be small.  But here you are, standing inside a grand and graciously sized room that measures more than 32 feet across by 23 feet deep! 

And that doesn't even include the approximately 21 by 9.5 foot open kitchen along the far wall, as you look straight ahead!   

A large fireplace flanked by tall windows anchors the wall on your far left.  On the opposite end of the room, an open staircase elegantly winds its way to the upper level.  Overhead, a beautifully beamed and coffered ceiling hints at the level of craftsmanship and attention to detail employed in this design. 

Occupying this grand space is the family "room" or area, pictured below, which flows into the dining area, pictured directly beneath it.  Despite its large size, the space has a warm and inviting look and feel to it due, in large part, to the comfortable and casual country cottage decor and furnishings.  Welcome to Southern hospitality!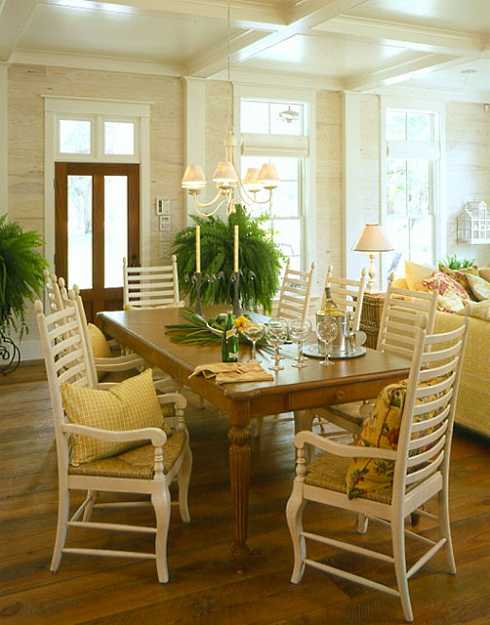 Though the kitchen, pictured in the three images that follow, isn't huge, it efficiently utilizes its space with an abundance of built-in open shelving.  A center island and built-in desk with more open shelving are covered with sturdy butcher block counter tops.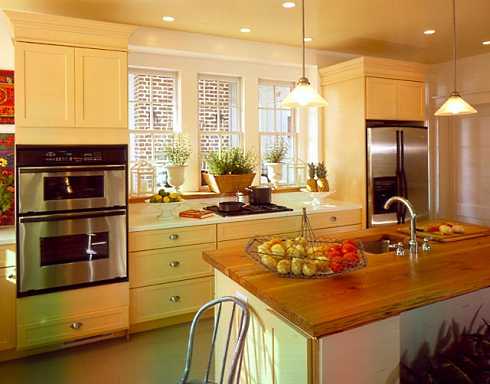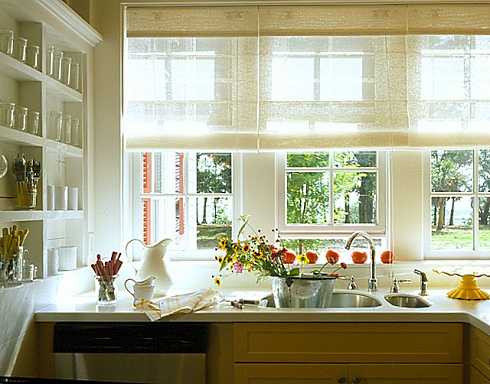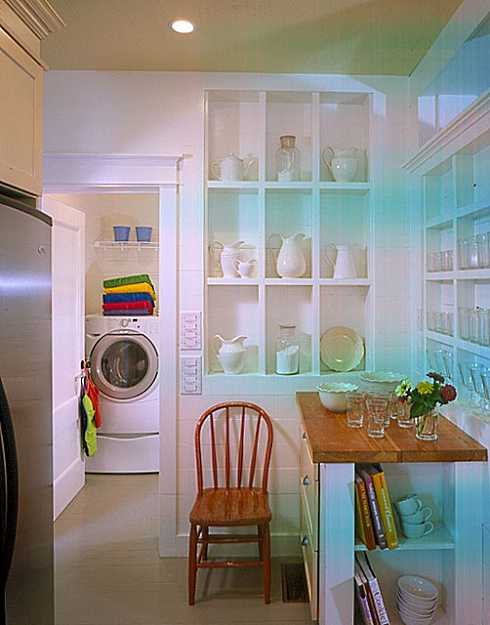 Directly behind the kitchen is a large screened porch just over 15 by 17 feet in size.  Anchored by a large, floor-to-ceiling brick fireplace, the room features more casual and comfortable country cottage decor.  And once again, the craftsmanship and attention to detail employed in the open ceiling work is exemplary!
See More Brick Fireplace Designs at our
Sister Site, Standout-Fireplace-Designs.com
More Country Cottage Decor Photos
One of the unique features of this cottage style house plan is its separate -- almost completely detached -- master bedroom wing.   As shown in the photo below, it also features tall windows and open ceiling work.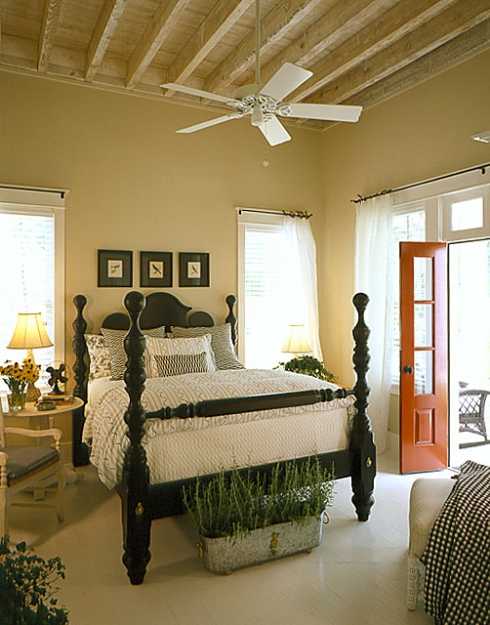 The master bath features a quaint claw-foot tub that is tucked into an alcove surrounded by charming multi-pane windows.
Pictured below is one of two bedrooms on the upper level.  Note the warm and inviting cottage style decorating and decor.
The upper level bathroom also features a charming claw-foot tub surrounded by windows that flood the room with natural light.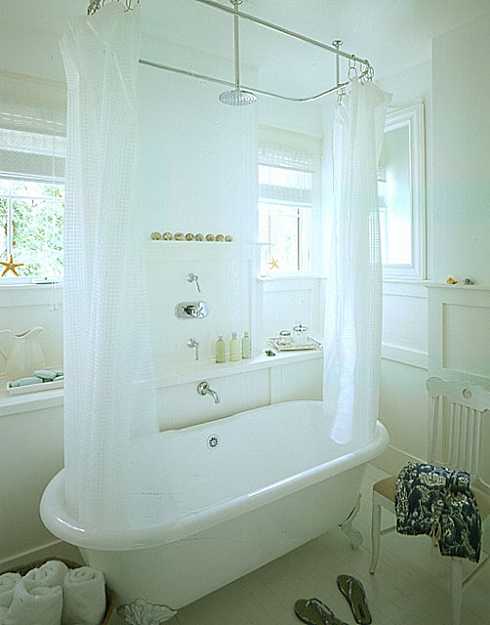 Pictured below are the cottage floor plans for both the main and upper levels of this Southern style home.  Designed by Moser Design Group for Country Living, the building plans are available from Coastal Living House Plans. 

Encompassing a total of 2,612 square feet of living area on two floors, the design includes three and a half baths and four bedrooms -- one of which is an attached guest cottage at the rear of the home!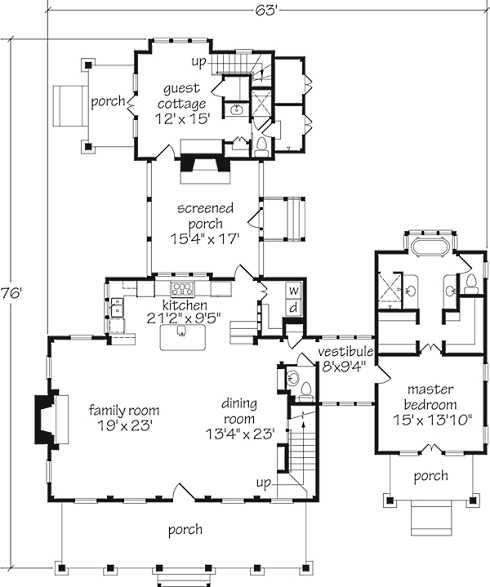 Main Level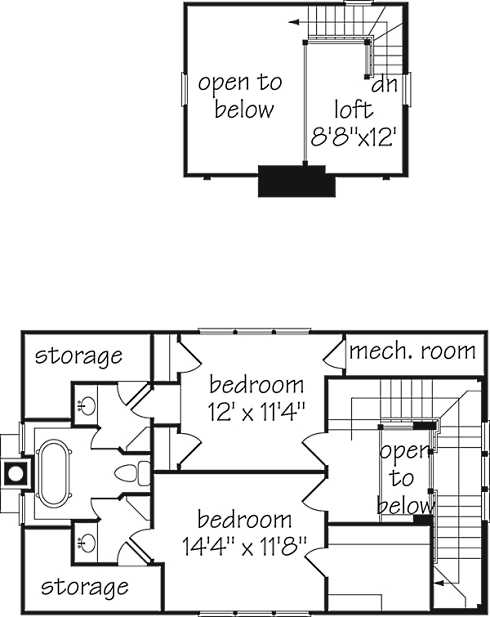 Upper Level
The exterior of this lovely Southern cottage is as charming as the interior.  Please click here for more exterior photos, as well as additional information about the floor plans.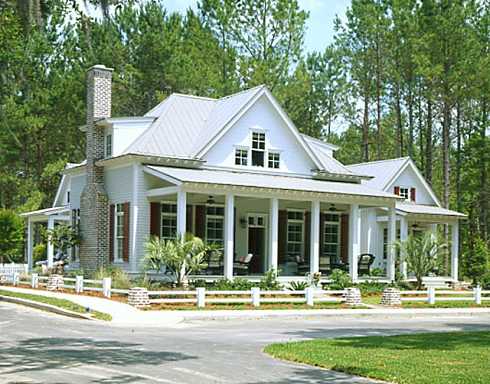 Please check back often or subscribe to our RSS feed, as we frequently add new images of country cottage decor and design to our site.

YOU MAY ALSO LIKE:
More Country Cottage Decor -
Craftsman Style!


Cozy Country Cottage Plans -
Cozy, Comfortable & Commodious!

Didn't find what you were looking for?
Use this search feature to find it.