Standout Cottage Design...
Material Matters!
In cottage design a variety of natural materials may be used -- alone, or in combination -- to create a myriad of enchanting styles . . . . . such as the lovely stone and shingle cottage pictured below by Oak Hill Architects!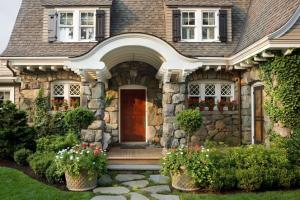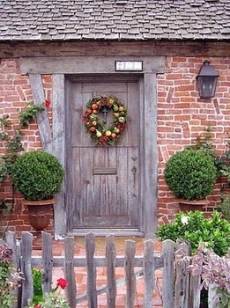 As every child knows from reading The Three Little Pigs, a brick cottage is solid and impervious to the huffs and the puffs of the big bad wolf.  The brick cottages featured here are not only solid and substantial . . . . . but cozy and quaint! 
Pictured below is a charming garden cottage at Planting Fields Arboretum on the north shore of Long Island, New York.  It is one of several lovely garden cottages on the property.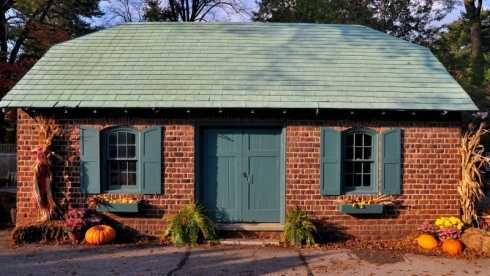 See More Garden Cottages at Planting Fields Arboretum!
Cottage Design Materials
Bricks
The beautiful little cottage that follows was crafted by designer and master artisan Clay Chapman.   As always, his brickwork is extraordinary!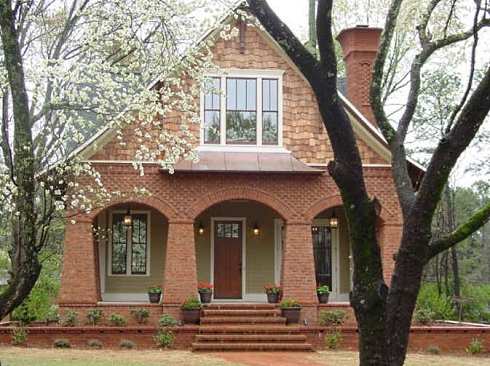 See More of the Extraordinary Work of Clay Chapman
at our Sister Site, Standout-Fireplace-Designs.com!
Wood Shingles
Wood shingles are also frequently used to clad cottage exteriors.  Pictured below, left, is a charming little cottage in Portland, Oregon. 

Moving cross country to the eastern seaboard of the United States, the tiny seaside cottage pictured below, right, is located in Woods Hole, Massachusetts.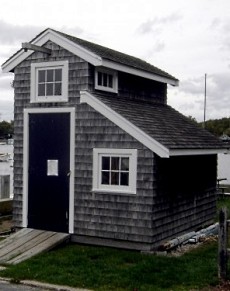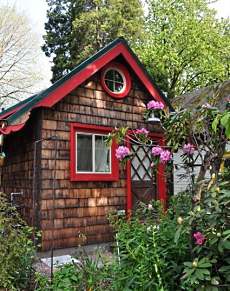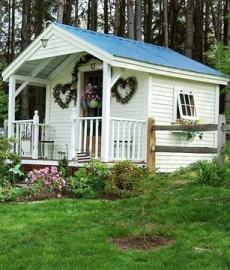 Wood Siding
Though the least expensive natural building material, wood siding is effectively used on everything from the simplest cottage plan, such as that pictured at right, to more elaborate designs such as the two that follow.
The charming Dutch gambrel roofed guest cottage that follows was designed by Oak Hill Architects, based in Weston Center, Massachusetts.  Note the distinctive detailing of the wood siding flanking the open fretwork balustrade on the upper level deck or balcony.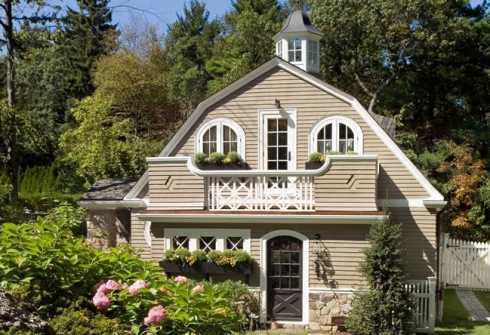 The lovely cottage pictured below is located in Lake Oswego, an affluent suburb of Portland, Oregon.  Inspired by English cottage architecture, it is typical of the period revival styles popular in North America during the 1920s and 1930s.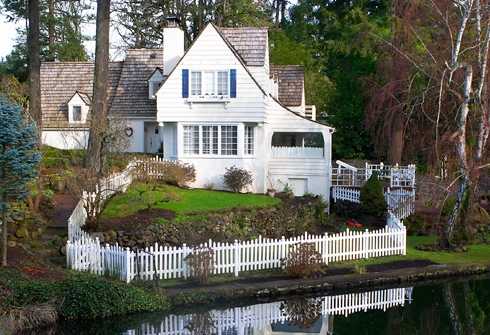 See More Lovely English Cottages!
Victorian Queen Anne cottage designs generally use a combination of  natural building materials on the exterior.  The charming cottage pictured below, left, is clad with wood siding on the first story and wood "fancy butt" shingles on the upper story gable and dormer. 

Below, right, is an early Victorian Carpenter Gothic design with a metal roof and vertical board and batten wood siding.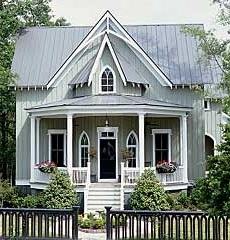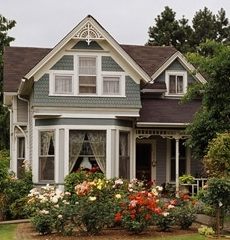 The charming Victorian-era cottage pictured below is actually a playhouse on the grounds of The Breakers, a grand, gilded age seaside mansion in Newport, Rhode Island.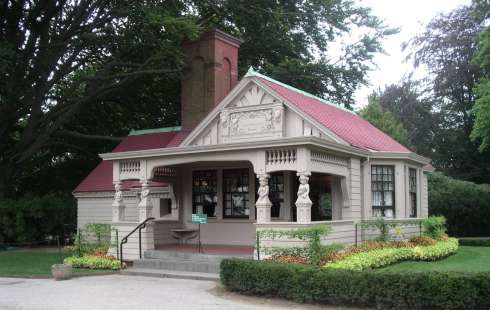 And finally, the Gothic Style cottage that follows is a modern day reproduction of a Victorian-era design from Victorian Cottage Plans, based in Sonoma, California.  Clad with board and batten siding, this authentic design features pointed arch windows and intricate bargeboards on the upper story gables -- all of which are typical of the style.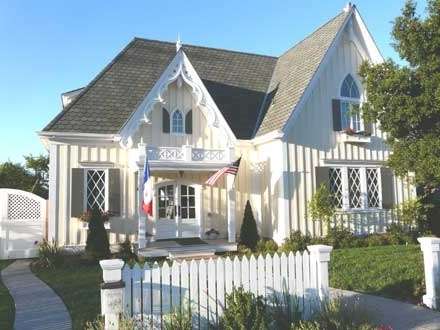 Please check back often or subscribe to our RSS feed, as we frequently add new photos of cottages to our site.
YOU MAY ALSO LIKE:


Storybook Cottage Design -
Happily Ever After!