Standout Log Homes Plans...
A Majestic Mountain Home!
The log homes plans featured here showcase a majestic mountain home in Jackson Hole, Wyoming.  Constructed of western red cedar by Summit Handcrafted Log Homes, this sprawling 10,000 square foot beauty is a real show stopper -- both inside and out!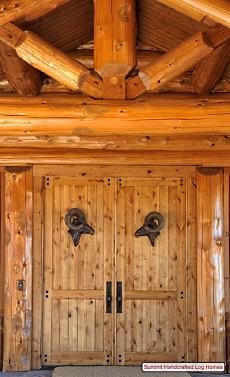 The front entry's double doors with hand forged metal bighorn sheep heads indicate this is a very special place, indeed. 
The rambling design boasts an extraordinary array of handcrafted detailing . . . . .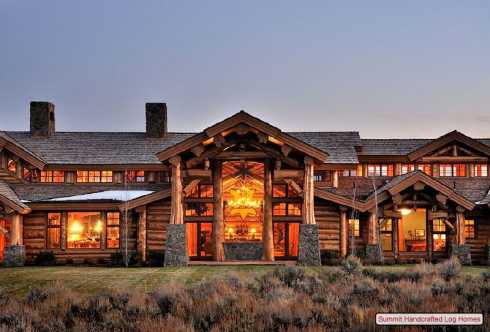 . . . . . . . to match its extraordinary mountain setting!
The gable ends are supported by a barrage of handcrafted flared-end cedar logs, such as those pictured in the two images below.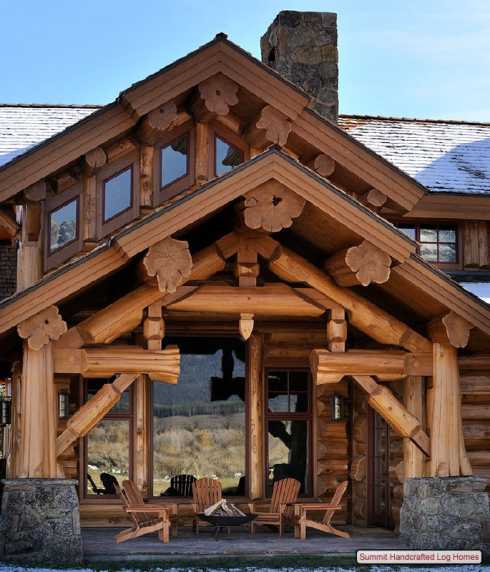 A distinctive covered driveway or porte-cochere with log scissor trusses leads the way to the spacious six car garage at the rear of the home.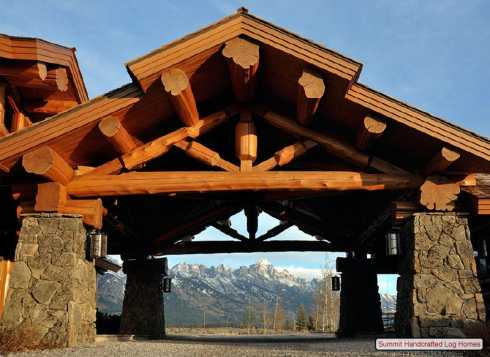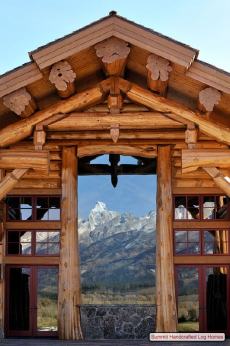 Like the porte-cochere above, the designers took advantage of numerous opportunities to create striking architectural elements to frame the majestic mountain views, as shown at right and below.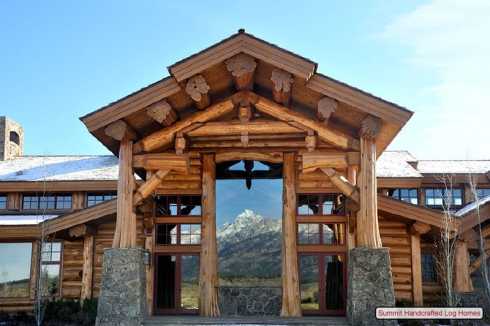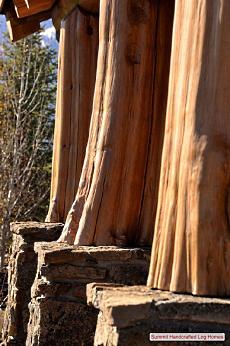 Massive posts or columns with flared root bases rise from stone pedestals to support the roof. 
Once again, the gable ends feature handcrafted flared-end cedar logs, as shown in the following three images.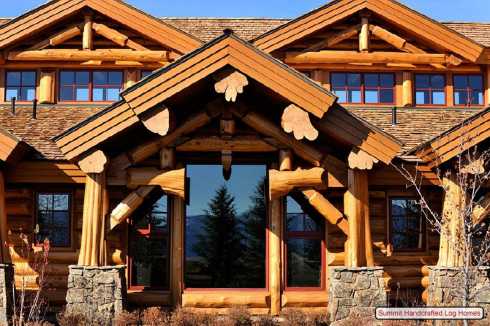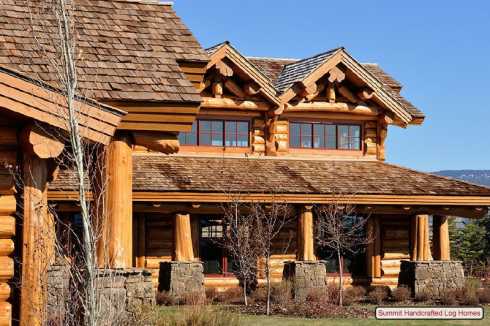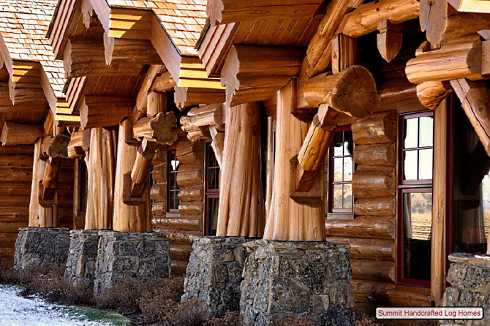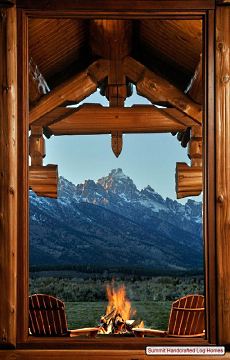 Log Homes Plans . . . Outdoor Fire Spaces
The stunning handcrafted beauty of this log home plan and its majestic setting are captured in the image at right.  Pictured below, a soaring stone outdoor fireplace graces an intimate terrace off the master bedroom.

See More Stone Outdoor Fireplaces at our Sister Site, Standout-Fireplace-Designs.com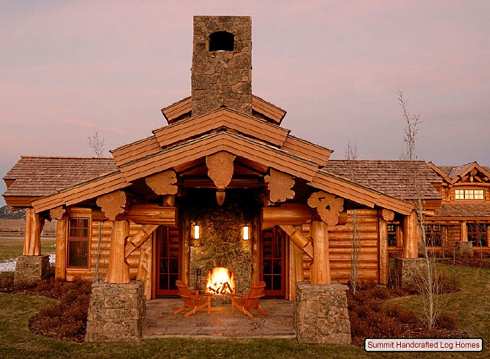 Click Here to See Interior Photos of this Majestic Mountain Home!
Please check back often or subscribe to our RSS feed, as we frequently add new log homes to our site.
YOU MAY ALSO LIKE:


Log Cabin Decorating Photos of
this Grand Mountain Retreat!

More Log Cabin Home Decor Pics -
Bedrooms, Bathrooms...& Beyond!

MORE Log Homes Plans -
A Majestic Masterpiece!
Didn't find what you were looking for?
Use this search feature to find it.