The Rustic Hunting Cabin...
In Our Sights!
The rustic hunting cabin designs featured here span the North American continent, from the rugged Alaskan wilderness to the wooded river banks of South Carolina!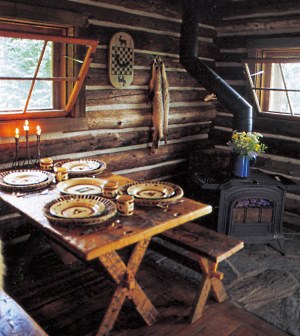 Cabin above by Pearson Design Group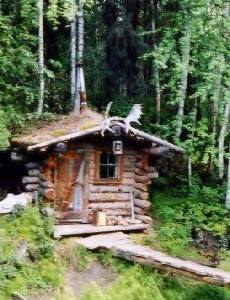 The rustic log cabin pictured at left is deep in the woods of Alaska, where plenty of big game abound.  Used for hunting, this cozy little abode features a sod, or green roof.
See More Green Roof Designs
for Small Cabins

Pictured below is another rustic log cabin. This charming design is located on the Toklat River in central Alaska.  Note the stacked logs outlining the perimeter of the front porch.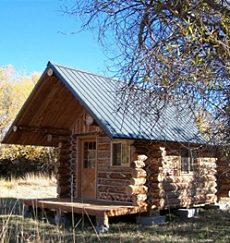 Heading southeastward to the wilds of Montana brings us to the three log cabins pictured here.
Crafted  by  Montana Mobile Cabins, these compact designs are ideal for hunters.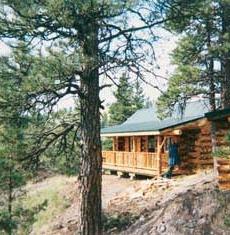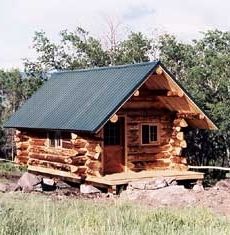 See More Designs from Montana Mobile Cabins

More Hunting Cabins
Pictured at right and below is another finely crafted hunting retreat in the Montana wilderness.
Unlike the log designs above, it features board and batten siding.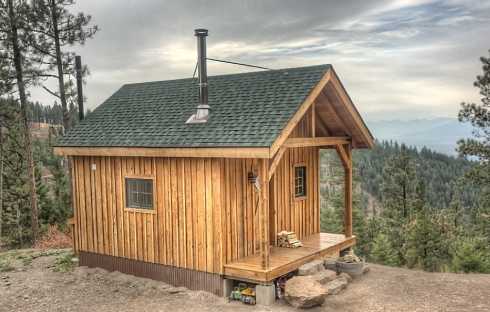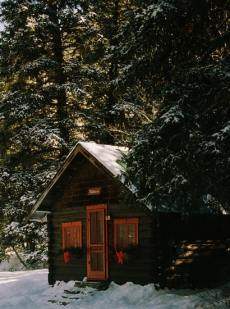 Heading south to Colorado brings us to the cozy cabin pictured here in both winter and summer settings.  Located in the beautiful Elk Mountains, just outside of Crested Butte, it is one of eight charming rentals operated by Pioneer Guest Cabins.
Nestled in spruce, fir and aspen groves, the cabins offer a serene and warm base camp for deer and elk hunting from late autumn to early winter.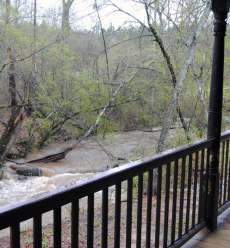 And finally, heading eastward brings us to the wilds of South Carolina.  The log cabin pictured at right and below is actually two 1800s cabins that were moved here and connected together to form one structure. 
The homeowner contracted with Celtic Works of Columbia, South Carolina, to complete the restoration of the cabin into a functional hunting and retreat center.  All walls, floors and ceilings are clad with cypress and pine, most of which was collected from the site.
Set on a brick foundation and anchored on each end by soaring brick chimneys, the finished product is a combination of old world craftsmanship and modern technology.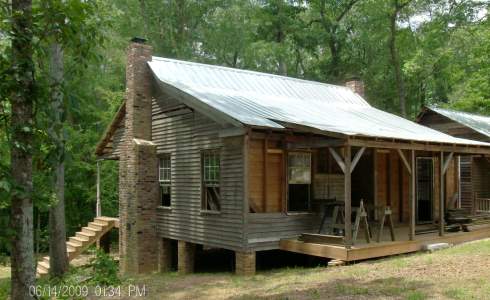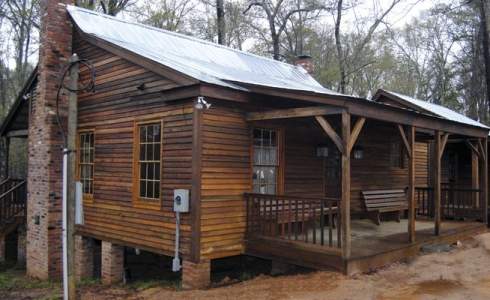 Please check back often or subscribe to our RSS feed, as we frequently add new images of rustic cabin designs to our site.
YOU MAY ALSO LIKE:

More Rustic Hunting Cabins -
Right On Target!

Log Cabin Home Plans -
A Hunter's Haven!
Didn't find what you were looking for?
Use this search feature to find it.