Log Cabin Hygge Decor . . . A Cozy Home!

by J.M.W., contributing editor

What is Hygge?
Hygge, pronounced hoo-gah, is a Danish concept that encompasses everything comfortable and cozy while promoting the feeling of contentment. It is a lifestyle as well as a popular decor trend right now.  To incorporate elements of hygge into your home, you don't need much.  Simple items that you may already own can transform your cabin into a cozy haven. Here are some ways to help you feel peaceful and cozy in your home!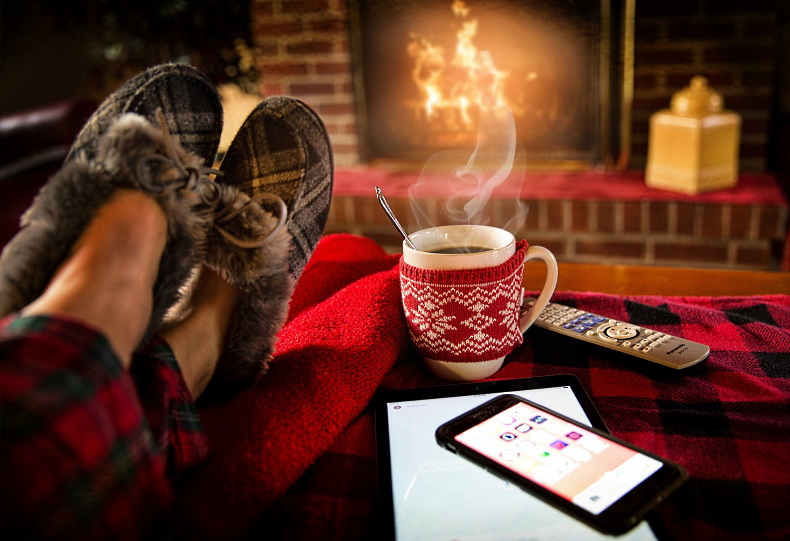 Kitchen
Although being in a log cabin is half of the hygge battle, due to the way the wood already creates a rustic and comfortable ambiance, the kitchen is still a hard area to make inviting. To transform your cold cooking area into a comforting one, set up a coffee or tea nook.  What better way to bring warmth to an area then by brewing a nice hot beverage. Depending on preference, you can buy a classic teapot or coffee pot to produce a vintage vibe, or you can add a modern touch to your kitchen with a Keurig machine for a variety of beverages.
Living Room
For the living room, having a statement sofa is a necessity. The seating area is one of the focal points of a living room and should be a piece that compliments the rustic wood of your cabin. When choosing the color of your couch, try a warm neutral color scheme. Colors like brown, dark grey and burgundy are great because they will help to promote an intimate and comfortable environment. Also, make sure the couch you purchase has an abundance of cushions and pillows so you can relax and unwind in front of the warm fireplace.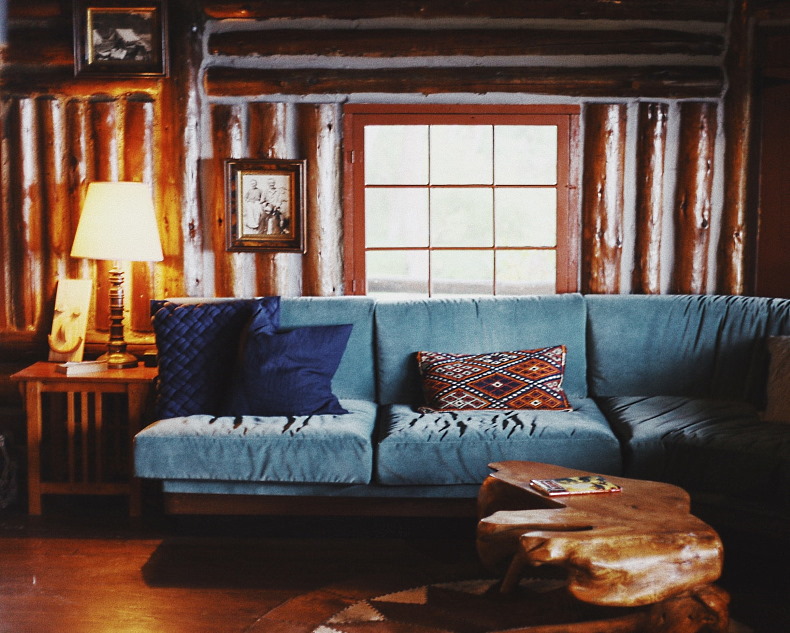 Dining Room
The dining room is another area where you may question how to incorporate hygge. Don't worry, it can be done. All you need to accomplish a hygge-fied dining room is a few plants. Bring some natural beauty and variety to the room by placing a variety of small and big plants throughout the room. To create an even more serene environment, look for plants that have calming properties like chamomiles. Place a few throughout the room and watch your body and mind unwind.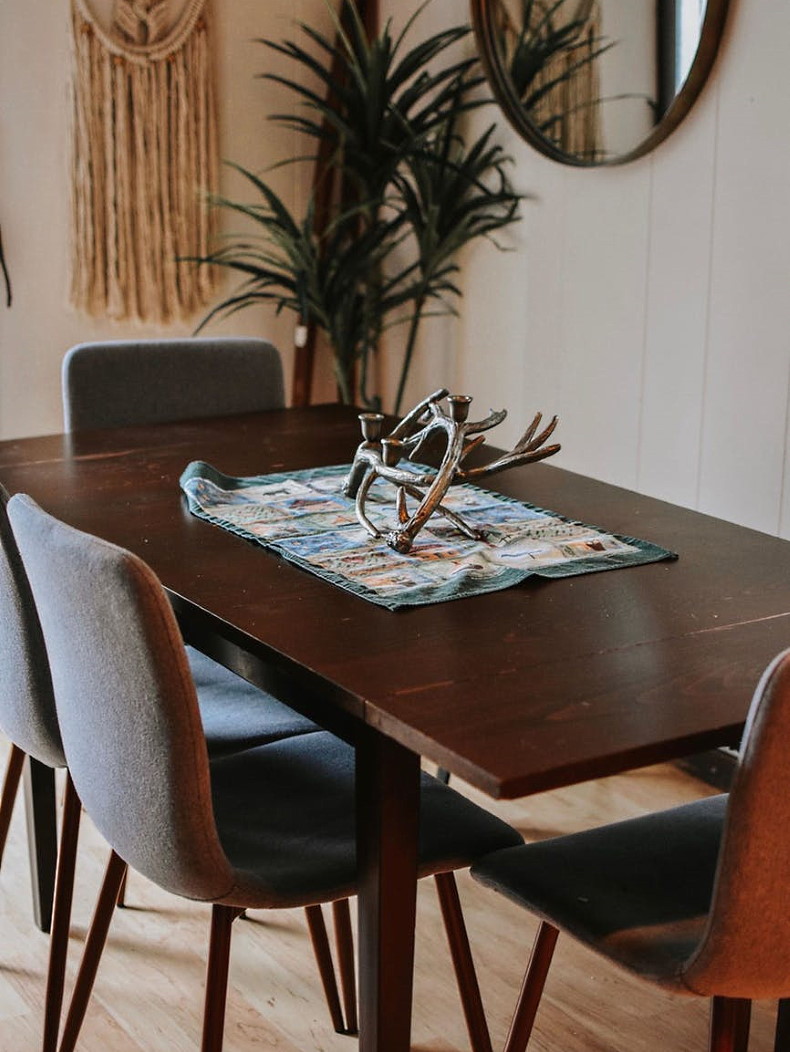 Bathroom
Candles are great additions to a boring bathroom. Dim the lights in the bathroom, and use them to set the mood. Obviously you cannot have candles constantly burning in your bathroom, but lighting a few while you're in the bathtub or showering will work just as well. For maximum relaxation, use candles that have soothing essential oils like lavender or lemon. Aromatherapy candles paired with a warm bath can help ease a person's mind after a long day.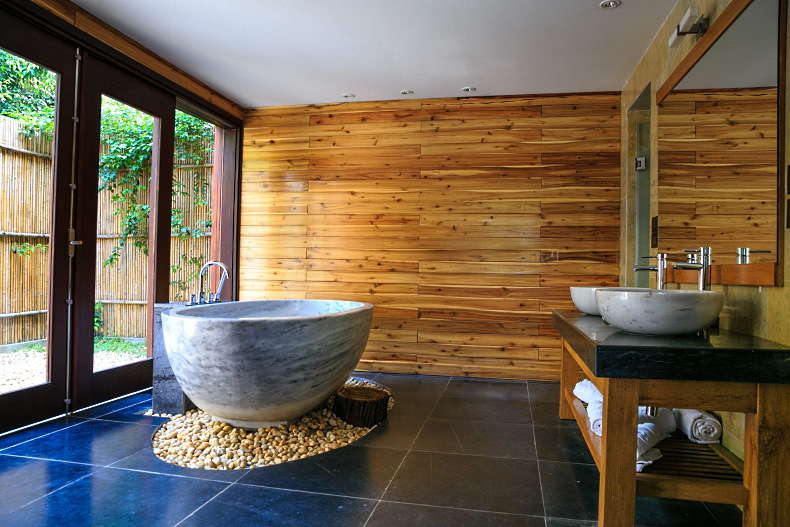 Bedroom
Since you spend a large amount of your time in this room, it is one area of the cabin that should be the most comfortable. One element of hygge is organization. You cannot begin to incorporate hygge into a room if it is cluttered. Once your bedroom is cleaned and organized, you can begin to change small things. To create a more inviting bedroom, try adding some fuzzy pillows to your bed and a few quilted throws.  These soft items will make it hard to resist cuddling up in your bed with a good book.
Start Decorating Today
Hygge is a great way to bring warmth, comfort, and coziness to your log cabin. With the help of a few items, you can start your hygge journey today. There are many more ways to decorate your cabin, so keep an eye out, and remember that it's about finding which style fits your personality the best!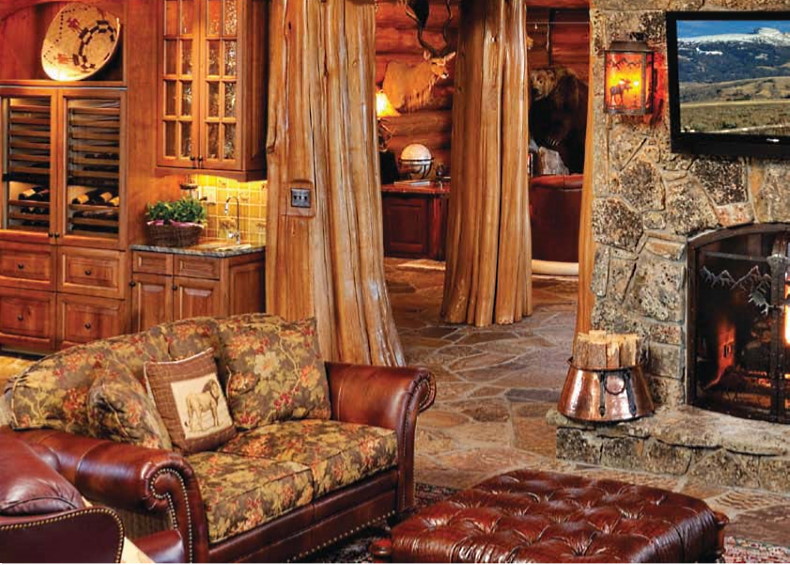 Photo Credit: Summit Handcrafted Log Homes

Please check back often or subscribe to our RSS feed, as we frequently add log cabin hygge decor to our site.

YOU MAY ALSO LIKE:

MORE Log Cabin Home Decor - Bedrooms, Bathrooms...& Beyond!

Log Cabin Interior Design - An Extraordinary Rustic Retreat!

Tiny House Designs - A Fairy Tale Log Cabin!
Back to Standout Cabin Designs Home Page


Didn't find what you were looking for?
Use this search feature to find it.