Small Cabin Floor Plans
Compact . . . and Spacious?
The small cabin floor plans featured here have a look and feel that belie their compact exteriors.  Vaulted ceilings and efficient arrangement of interior space make them seem much larger than they actually are!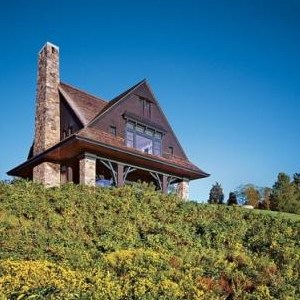 Striking design pictured above by
Shope Reno Wharton Architects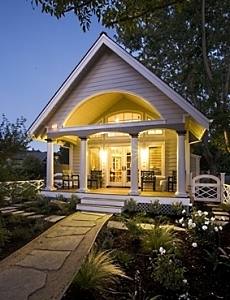 Charming on the outside and spacious on the inside, they provide a great escape from the hectic pace of everyday life.  Whether a light-filled waterside retreat or a cozy cottage in the woods, you will relax and "recharge your batteries" in the comfort and convenience of an interior designed for refuge from today's busy lifestyles.
Traditional designs with a contemporary flair . . . . . or contemporary designs with traditional detailing -- such as those pictured at top and right -- expand the palette of styles to appeal to virtually every taste.  

Simple yet charming forms, such as that pictured below, make them affordable and available on virtually any budget.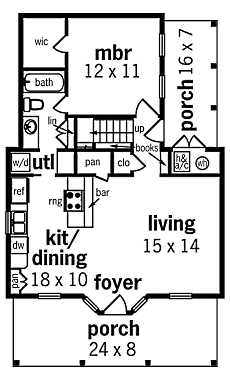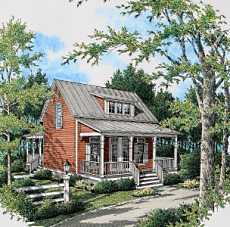 For some, a convenient backyard retreat is all that is necessary to get away from it all -- saving time and energy in making their "escape."  The romantic design for a garden shed pictured below (top row) can be expanded to create a charming retreat or guesthouse at the edge of your garden!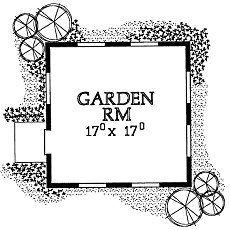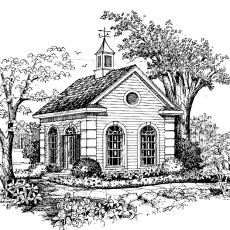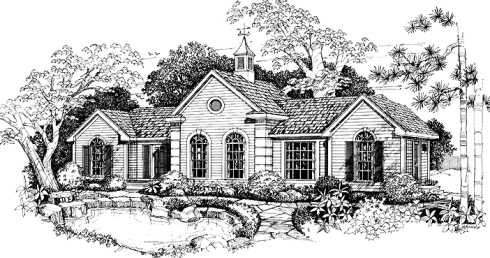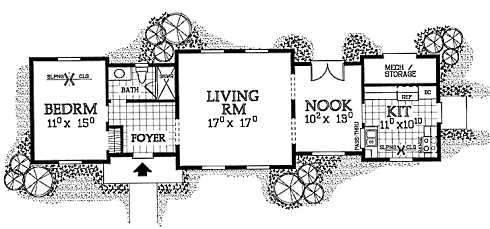 More Small Cabin Floor Plans
The following design features a large wraparound porch that expands the indoor living area and brings the outdoors "inside."  In addition to the porch, the architectural detailing around the windows on the upper level adds a great deal of visual interest to what would otherwise be a rather plain and simple design.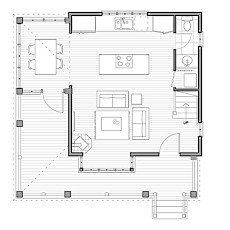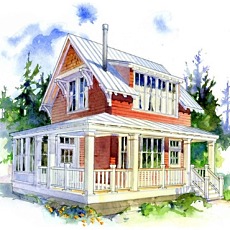 Waterside or lake cabin plans can also be deceiving at first glance.  Though compact -- albeit charming -- on the outside, the soaring vaulted ceiling and open floor plan of the cabin pictured below make it seem much larger than its 1,563 square foot interior might otherwise suggest.  The dramatic wall of windows at the rear also adds to the feeling of spaciousness inside.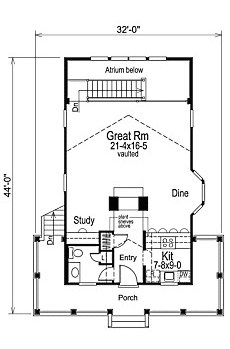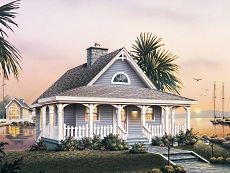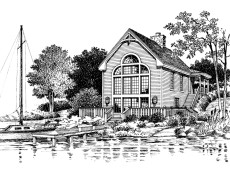 The cabins we have looked at up to this point have horizontal wood siding and/or wood shingles.  The cozy cabin pictured below, left, has vertically-oriented board and batten siding.  Below, right, is a charming cabin crafted from logs.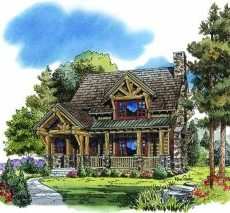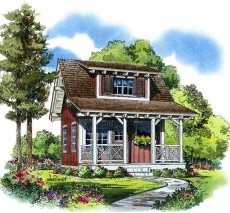 The following small log cabin design from Montana Log Homes fits right into its wooded, lakeside setting.  The main level floor plan features a great room with a soaring vaulted ceiling, as well as two bedrooms and a bath.  A spacious master bedroom suite occupies the upper level.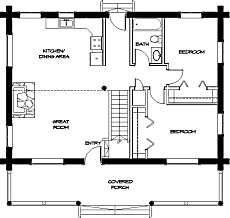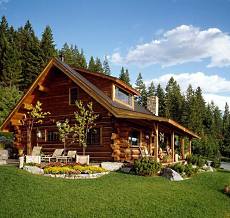 Please check back often or subscribe to our RSS feed, as we frequently add new floor plans to our site.