Barn Style House Plans...
In Harmony with Our Heritage!
The barn style house plans featured here embrace the present while drawing inspiration from the past.  Designed for 21st century living, they feature open floor plans with modern amenities.  Batten siding, lean-tos, and gable roofs sporting cupolas lend authenticity and charm.

Nestled in the pastoral beauty of rural Vermont, a striking timber frame barn home (below) offers unobstructed views through a soaring wall of windows.  Designed by Davis Frame Company, it is one of five timber frame models in their "Classic Barn Series."
This customized gem features a distinctive cupola, as well as shingled gable ends.  Clapboard siding covers the exterior.  A walled stone terrace extends the living area to the out of doors.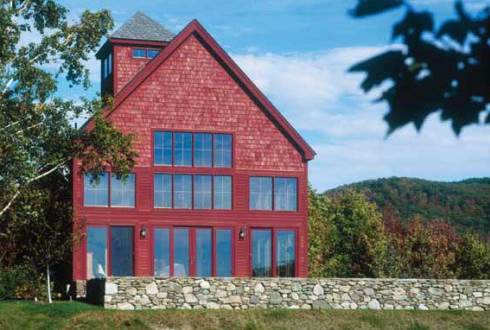 The "Classic Barn 1" floor plan encompasses 2,236 square feet of living area on two levels.  The main level features a towering great room with cathedral ceiling.  A centralized kitchen facilitates traffic flow. 

The master bedroom suite is located at the rear of the plan and features a large walk-in closet and dual vanity sinks.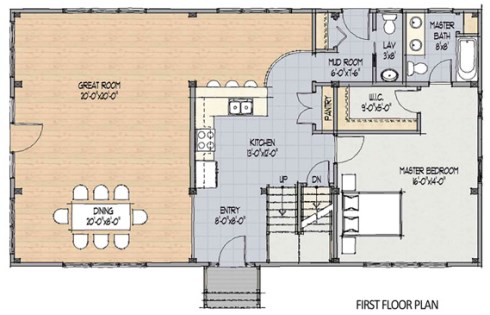 Level 1: 1,456 sq. ft.
A spacious loft on the upper level overlooks the soaring great room below.  A full bath and two bedrooms with built-ins occupy the remaining area on Level 2.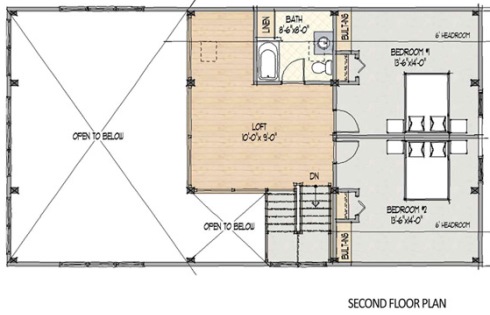 Level 2: 780 sq. ft.
See Enlarged Images of Davis Frame Floor Plan
More Barn Style House Plans for Today
Simply Elegant & Efficient
Inspired by the elegant simplicity of old farmhouses and barn style homes in Sweden's west-central farming region, New Hampshire-based Unity Homes is producing highly energy efficient interpretations of the Värmland vernacular here in the U.S.
The "Värm 113" features two floors of living area with 3 bedrooms and 2 1/2 baths.  Crafted in-house, the "Värm's" components are then shipped to the building site . . . along with a small crew and crane to assemble them.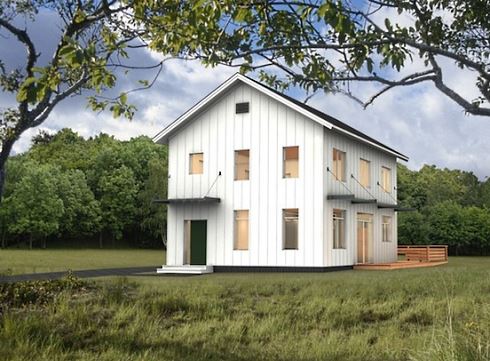 The "Värm 113" encompasses a total of 1,783 square feet on both levels.  The first floor's open floor plan includes a kitchen, dining and living areas, as well as a pantry, powder room and laundry closet.

Three bedrooms and two baths occupy the second floor, including the master bedroom suite.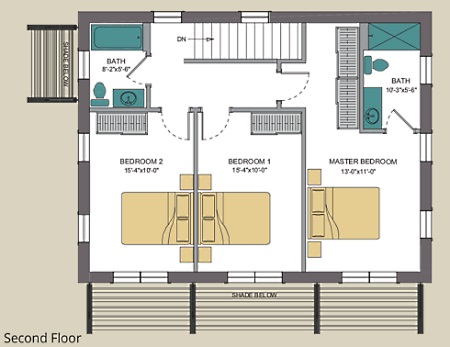 Carriage Barn Charm
The "Edgewater" from Yankee Barn Homes is a two story post and beam charmer.  Clad with board and batten siding, the example pictured here sports a handsome metal roof.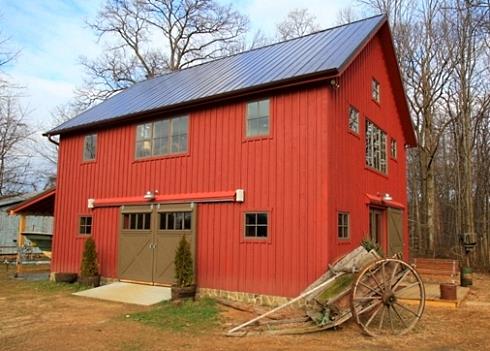 The one bath, one bedroom design encompasses 1,050 square feet of living space -- most of which is located on the upper level.  A garage, pool room and bath occupy the first floor.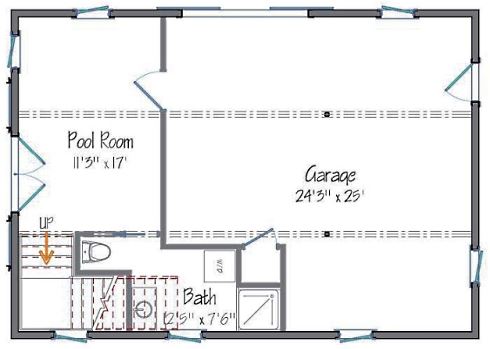 Level 1: The Edgewater
Tucked beneath a gable roof, the primary living area features an open floor plan.  It boasts a great room that runs the length of the building.  A bedroom and kitchen complete Level 2.

Level 2: The Edgewater
Also, see more barn style house plans at our sister site,
Standout-Farmhouse-Designs.com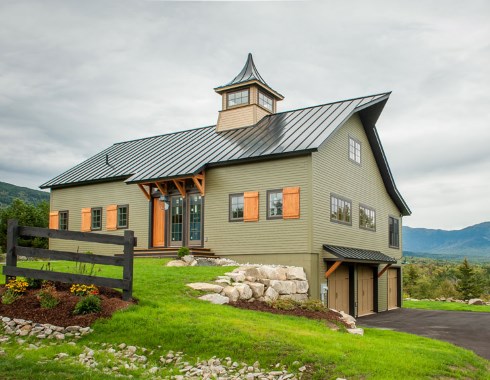 Please check back often or subscribe to our RSS feed, as we frequently add new barn style house plans to our site.

YOU MAY ALSO LIKE:

Pole Barn House Plans -
Post-Frame Flexibility!
Pole Barn Homes -
Beyond Exercises in Utility!

Standout Barn Homes -
Renewed Resources!

Barn Home Designs -
Endearing & Enduring!
Farm House Plans -
Pastoral Perspectives!

Farm House Designs
for Rural Retreats!

Hobby Farm Homes for Humans...
AND our Furry & Feathered Friends!

Small Farmhouse Plans -
Cozy Country Getaways!
Didn't find what you were looking for?
Use this search feature to find it.